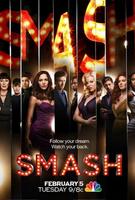 TV Info
---
Episode Premiere
March 05, 2012

Distributor
NBC

Genre
Drama, Musical

Show Period
2012 - 2013

Production Company
DreamWorks TV, Universal Media Studios


Cast and Crew
---
Director
Jamie Babbit
Screenwriter
Julie Rottenberg, Elisa Zuritsky
Main Cast
Additional Cast
Synopsis
---
Despite Julia's repeated attempts to keep her feelings for Michael at bay, she caves and agrees to a one-on-one work-related chat, conveniently while her husband Frank is out of town. While at first the mood is frigid, she eventually lets her guard down and the two fall back into their familiar flirtation. Meanwhile, Tom and Jon are on a date as well, but the conversation doesn't come quite as easily. This straight-laced lawyer and musical enthusiast have little in common, besides an obvious physical attraction for one another.
After Julia ignores a call from an unknown number while with Michael, Tom takes a call - from Julia's son Leo, of all people. Tom goes to Leo's aid with Jon in tow, at a police station of all places. It turns out Leo is in a bit of legal trouble after he was caught in the park with his friend Mason, who happened to be in possession of weed and a vaporizer. Jon impresses Tom by taking control of the situation, pointing out that technically Leo has done nothing wrong. Tom takes Leo home to a frantic Julia, who's understandably enraged with her son. But it's no secret that Julia's feeling a bit guilty herself, as she was off flirting with her old flame while her son was sitting in jail.
Things seem to be going well enough for Ivy during rehearsal, until Derek angrily interrupts because Ivy is seemingly unable to capture the essence of Marilyn's vibrato in her vocals. Derek puts Karen on the spot, making her sing "Happy Birthday" as Marilyn, which she does flawlessly. He then instructs Karen to give Ivy a one-on-one coaching session to master the trick, which obviously puts both of the girls in a funk. Later, Ivy shares some harsh words with Karen, telling her that she's self-assured and knows what she "brings to the party," which is how she landed the role of Marilyn in the first place. If she still needs some coaching from a chorus girl once in a while, so be it.
Julia works on the new pages of the script from home, keeping an eye on the very-grounded Leo. Playing the sullen teenager role spot-on, Leo's resistant to his mother's attempts to break through to him about how serious the situation really is. He admits that he was an idiot, and it won't happen again. Julia's especially worried that if something ends up on Leo's personal record, it could kill their chances at adopting.
While rehearsing "Let's Be Bad," Derek's standoffish and unresponsive behavior really gets under Ivy's skin, leading to a bit of a nervous breakdown as Ivy is unable to remember her lines. After a number of attempts, Ivy continues to flub the number and eventually starts crying.
But Ivy is finally able to pull it together and puts on a great performance of "Let's Be Bad." We're transformed into a Marilyn fantasy, envisioning the number playing out on stage. But even after a stellar performance, Derek walks out at the end of the number, fuming.
Karen and Dev get ready to go to an important work function for Dev, as Karen vents about how there's such an emphasis on sexuality as the key to success in Broadway. Dev fuels the flame, wanting Karen to wear a sexy dress to show her off at the party. Karen agrees to meet Dev at the party later, and gives a sensual rendition of "It's a Man's Man's Man's World" as she primps for the occasion and slinks into the sexy dress. Ivy can eat her words; this small-town girl from Iowa knows what she "brings to the party."
With Frank still out of town for work, Michael shows up at Julia's house after an evening of drinking and invites himself to stay for dinner. Leo's thrilled to see their old pal back in the picture, completely unaware of his and Julia's romantic history. Michael's as charming as always, and the three share a lovely dinner before Julia snaps back to reality and tries to shoo Michael out of the house after sending Leo upstairs for bed. But Michael's persistence is hard to shake; clearly he's up to no good.
Across town, Ivy, also drunk, shows up to Derek's with a similar mission in mind. She confronts Derek about his behavior; he's so hot and cold with her, and it's completely humiliating. Derek insists that it's all about the show, and has nothing to do with his feelings towards her. If this is going to work between them she needs to learn to separate the two worlds. Whether or not his words were true, Ivy decides to believe them and falls into Derek's arms.
Karen arrives at the party in a revealing dress, ready to impress. She puts on a hyper-sexualized persona, and flirts heavily with a man who turns out to be the top candidate for press secretary, the same position that Dev is up for. Dev's impressed that Karen's able to pull this highly sensitive information with her sexuality alone; clearly he underestimated her.
Julia waits in front of the apartment with Michael for his ride, and continues to resist his sexual advances. She insists that they both have families now and can't risk jeopardizing that. Michael tries to win her over, singing "A Song for You" in a romantic plea; Julia resists the temptation. But as Michael's about to leave, he sweeps Julia into a deep kiss, and she gives in completely. Little do they know that Leo looks on from the window above...