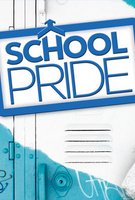 TV Info
---
Episode Premiere
October 15, 2010

Distributor
NBC

Genre
Reality

Show Period
2010 - 2011

Production Company
Horizon Alternative Television


Cast and Crew
---
Main Cast
Tom Stroup
Susie Castillo
Kym Whitley
Jacob Soboroff
Synopsis
---
Our schools are in crisis. Teachers are overwhelmed, students are discouraged, and parents feel helpless. It's time for a solution. Four individuals from different walks of life join forces to help. Designer/Miss U.S.A. Susie Castillo, political journalist Jacob Soboroff, comedian/former teacher Kim Whitley, and team leader/SWAT commander Tom Stroup focus on Enterprise Middle School in Compton, California.
Two eighth-graders - Angel and James - show us just some of the issues facing Enterprise. With no doors, soap or tissue paper, the restrooms are decrepit. Gopher holes make the field hazardous; recently, a student even broke his ankle because of one! Deep cracks make the pavement dangerous as well. Safety should be a basic right, but at Enterprise, it's not guaranteed.
Eighth grade English teacher Doris Mason and seventh grade science teacher Rogelio Soriano echo the students' concerns. The problems are myriad: broken drinking fountains, classes crawling with mice and roaches, sub-par lab equipment.
Angel says that Enterprise's mascot is an eagle, but because of the failing school, the students are more like chicks in a nest, unable to flourish. One thing is clear: Enterprise needs help now. And it's a good thing because the School Pride team has just arrived. Without warning, they set off the fire alarm so they can address the kids all at once.
The team gets organized as they each take a different part of the school. Tom and Jacob focus on the schoolyard, Susie focuses on interior design, and Whitley makes it her mission to fix Mr. Soriano's classroom. Tom asks employees at Encore Construction to volunteer their time to improve Enterprise. It's a tough call, especially since the project calls for immediate assistance. After a tense wait, Encore agrees to help!
While Susie gathers volunteers, Tom introduces himself to Ms. Mason. She reveals that she's worked at Enterprise for 14 years - and never had her classroom painted! She explains that being a teacher at Enterprise can be tough; after all, she's more than a teacher - she's a surrogate parent. But she loves the kids so it's worth it. Hearing her story, Tom's almost moved to tears. Out on the schoolyard, Jacob tells the kids they can paint their classrooms any color they want!
While the kids paint the gym green, Tom interviews James. James lives with his grandmother and his dad isn't in the picture. James feels motivated to do well in school because his grandmother depends on him. Meanwhile, Susie talks to Angel about his dreams of becoming President! Angel clearly wants to make a big difference. Angel's father had a difficult life and Angel wants to do well in his honor.
At the Facilities and Maintenance Department, Jacob meets Omar Spry. Omar's job is to supply Compton's schools with basic necessities, but since he's deluged with requests, he's not able to help Enterprise. Omar desperately wants to make a difference but he can't do it alone.
Whitley convinces Jacob to help her investigate the "critter situation" at Enterprise. Jacob makes his way into a crawlspace beneath the school and finds evidence of roaches, termites and other gross pests. Meanwhile, in Ms. Mason's room, James is happy to help with her new flooring. James reveals that Ms. Mason's a maternal figure to him. She's inspired him to be generous.
Jacob invites Omar to Enterprise. Omar cries as he sees the beautiful football field and the refurbished gym. Omar can finally rip up the work orders because Enterprise is in great shape!
Tom and Whitley discover a supply room full of projector screens, paper, and other necessary school equipment. They're outraged that students are in need when these supplies are hidden in a storage room on campus. Angered, Tom decides to speak to the principal. Principal Brancov admits he's been hoarding the supplies because he's afraid the school will run out. Tom urges the principal to hand out the school supplies and in a matter of hours, teachers finally have the equipment they need.
Whitley watches as Mr. Soriano's classroom gets new cabinets. She likes them so much, she considers remodeling her house!
Governor blames labor, special interests, a lack of parent participation, a lack of funding, and, surprisingly, the government itself!
Tom surprises the kids of Enterprise with a trip to Universal Studios! After a fun-filled trip, the students return to a brand new Enterprise Middle School! The ten days are over - it's time to unveil a brand new Enterprise. Angel and James cut the ribbon and the crowd explodes into cheers. Students run down the hallways and see even more than they bargained for…
Ms. Mason screams with glee as she sees her new room, painted a soothing sky blue and equipped with brand new desks and chairs. "This can't be my room! I love it," Ms. Mason screams. Seeing his favorite teacher so happy, James smiles and offers her a hug.
Whitley shows Mr. Soriano his brand new classroom. It's been stocked with up-to-the-minute technology including laptops and microscopes.
But that's not all - students soon discover the new gym! It's bright green with white trim.
The People Magazine Reading Room is bright, warm and full of brand new books.
The children rush onto the brand new football field. No more gopher holes, just a wide expanse of well-manicured green grass.
order to thank everyone for volunteering, Tom introduces Governor Arnold Schwarzenegger. "I'm here to pump you up," the Governor says. He congratulates everyone for their hard work and says he's never seen a more beautiful school.