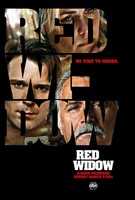 TV Info
---
Episode Premiere
April 28, 2013

Distributor
ABC

Genre
Drama

Show Period
2013 - 2013

Production Company
ABC Studios, Endemol


Cast and Crew
---
Director
J. Miller Tobin.
Screenwriter
Micah Schraft
Main Cast
Additional Cast
Erin Cahill
Braka Katic
Vince Nappo
Ken Pogue
Camille Sullivan
Synopsis
---
Marta learns that Alexandra was the buyer for the stolen cocaine. Schiller is trying to earn back her trust with the gun drop that's scheduled to take place at the marina. Marta believes that if she gives the cocaine back to Schiller he can give it to Alexandra. It could be her way out. Too bad the coke is gone. The bins the drugs were in are now filled with rocks. Marta learns from Gabriel that Irwin swiped the coke. He's planning to sell it. The race is on for Marta to find her brother before he makes the deal.
Schiller's father, Lazlo, confronts Marta about her relationship with his son. He believes she makes him weak. That's not something he can allow. That's why he pulls a gun. Marta wrestles it away from him, but Lazlo has a heart attack during the scuffle. He's rushed to the hospital. Marta calms down an agitated Schiller as he waits for his father to come out of surgery. At home, she learns where Irwin is planning to make the coke deal thanks to Felicity. She has little time to process the news that her brother is sleeping with her father's lady, as Irwin's deal is going down in 10 minutes.
Marta arrives a few minutes too late. She grabs the bag of money Irwin received as payoff from the coke. She then takes off after the buyers. CRASH! Marta plows her car into the back of the grey BMW she's chasing. The buyer obviously doesn't want the police to be called to the accident. He also doesn't want anything to do with Schiller once he learns the coke he just bought was stolen from him. Marta hands back the cash and drives off with the coke. She heads to the hospital to meet with Schiller, but he's already brought his dad home.
Natalie secretly visits Mike in the hospital. She lets her mom know that Gabriel is hanging out with Andrei during his poker night. Marta sends her son home immediately. She sees that her father is meeting with Alexandra, who believes that her dead husband stole the cocaine initially. Andrei promised the drugs to Alexandra as the two of them look to form an alliance. Marta is assured she'll be safe once she turns over the cocaine. As for Schiller, he's grateful that his father is alive. He gives Marta a valuable necklace to thank her for saving his dad's life.
Mike lets Marta know that Gabriel was involved in the beating that put him in the hospital. He also reveals that Irwin is the one who got her into this mess with Schiller, not her husband. Speaking of Irwin, Patrick is very upset to learn that the cocaine has disappeared. He makes a not-so-subtle threat on Irwin's life. Marta confronts her brother about the fact that he stole the coke. She shoots him in the hand to get him to admit that he's the one who ruined her life. Marta lets Irwin know that he is no longer part of her family. She then makes her way to the marina and dumps all of the cocaine into the bay.
Kat and James give in to temptation since both of their significant others are not around. In other news, Schiller's dad tries to warn his son about Marta. His ramblings of her being in cahoots with the Nazis suggest he's not in his right mind. Marta makes amends with Dina. She wants her to get away from Mike. She gives her Schiller's necklace to pay off Mike's debts. Marta then heads off to meet with Schiller, who knows that Irwin tried to sell his cocaine. She lets him know that all the drugs are gone. A livid Schiller orders her to leave. A short time later, Alexandra shows up at his office. The two of them make passionate love.
Irwin meets with Felicity in the dark alley outside his dad's restaurant. BANG! BANG! Patrick fires upon them. Irwin guns his car to run him over. Patrick is dead. Irwin sees that Felicity has been shot. Moments later, she's dead, too. Irwin speeds off without her. Luther finds both dead bodies. Andrei thinks Alexandra did this in retaliation for not delivering the coke he promised. When Marta sees Patrick's body, she sees that he's wearing a boot like the one worn by the man who killed her husband. She knows Schiller had Evan murdered. Marta now knows that there's only one way to ever escape from his clutches. She must kill Nicolae Schiller.