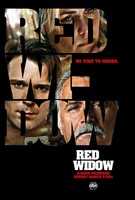 TV Info
---
Episode Premiere
March 24, 2013

Distributor
ABC

Genre
Drama

Show Period
2013 - 2013

Production Company
ABC Studios, Endemol


Cast and Crew
---
Director
Romeo Tirone
Screenwriter
Dana Baratta
Main Cast
Additional Cast
Fernanda Andrade
Branka Katic
Vince Nappo
Pedro Pascal as Jay Castillo
Synopsis
---
Marta wears a wire to a meeting with Schiller, whose dad, Lazlo, advises him that slave labor is never trustworthy. James lets Marta know that she needs to get her new boss to open up if she wants a new life. Andrei is ticked when he learns that Evan was chatting with the feds. He has no tolerance for rats. Marta knows this from a brutal experience from her childhood involving her Uncle Pasha. As for the situation with Schiller, Marta is brought to a meeting with some people interested in buying guns. Her expert marksmanship proves that the firearms are of a very high quality.
On the home front, Marta catches Gabriel having sex with a girl in his bedroom. It's beyond unacceptable to her. Andrei has a chat with his grandson about respecting his mother's home. Irwin is still hanging out there. He's taunting Luther about how he's always had a crush on his sister. He's also in charge of taking care of the kids while Marta attends a dinner with Schiller. All personal items are confiscated including the hairclip Marta is wearing. It happens to be the item that contained the recording device she's using to bring down Schiller.
Schiller and Marta meet with a woman named Alexandra. The two ladies speak Russian before Schiller interrupts with a business proposition. Alexandra doesn't seem interested until Marta mentions that she has a private marina that's off the radar and prime for imports. Alexandra checks out Marta's operation. She's impressed by the plan to make shipments with her three charter boats. Alexandra also warns that Schiller has feelings for Marta, who will be the one who is solely responsible for her shipment. James lets Marta know that she's now in cahoots with two major crime lords.
Gabriel's girlfriend entices him into trying ecstasy. The girl swallows both pills while they kiss. Gabriel calls 911 when she starts freaking out on him. Marta orders him to update the girl's parents. In other family news, Boris is having bad dreams. He's also afraid about doing Show & Tell at school. The other kids will think he's weird if they know his father was shot. Actually, the opposite is true. The class perks up once Boris blurts out the story about how a guy on motorcycle gunned down his dad.
Mike is having a rough time of it lately. He's deep in debt and high on drugs. Marta fires him from working with her and Dina boots him out. Mike isn't the only one having marriage problems. James visits Kat at her home to have a chat about what Marta is doing. They both have issues happening regarding their marriage. James has a wife who is an addict and Kat has a husband who wonders what secrets she's hiding from him. These two tortured souls end up sharing a kiss that's witnessed by Natalie.
Schiller says he has Marta to thank for getting Alexandra to agree to do business for him. He feels see is being too helpful. Marta strips down to her bra and panties to prove to him that she's not wearing a wire. She promises that she's not a rat. Schiller orders her to get dressed and get out. Later, Marta learns that James kissed Kat. She informs the fed that she's done with him. The wire she was wearing was actually hidden in her bra. She's through taking chances. She'll handle things on her own. That could be dangerous, as Lazlo says to his son that he'll have to kill Marta eventually.
After his classroom experience, Boris is the big little man on campus. All the kids in his school want to be his pal. They are very excited to take a ride on his mom's boat. Gabriel notices there's a problem as they try to leave the dock. Something is caught on the line. Gabriel pulls the rope out of the water to see that there's a large case attached to its end. Marta orders him to cut it loose. She knows exactly what it is. It's the missing cocaine that her dead husband hid just before he was killed. It's reason she's in the predicament she's in now.