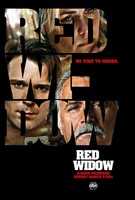 TV Info
---
Episode Premiere
March 10, 2013

Distributor
ABC

Genre
Drama

Show Period
2013 - 2013

Production Company
ABC Studios, Endemol


Cast and Crew
---
Director
Terry McDonough
Screenwriter
Elizabeth Benjamin
Main Cast
Additional Cast
Edi Gathegi
Natalija Nogulich
Pedro Pascal as Jay Castillo
Rob Rowland
Alexia Fast
Synopsis
---
Marta is nervously preparing for her "one-time" consignment job for Schiller. She just has to survive the day. Natalie overhears her mom mention guns during a chat with Kat. She's worried. Marta is also worried once she sees a scantily-clad girl named Bliss hanging around the house with Gabriel. It's school holiday, so the kids ask to stay home by themselves. Marta agrees, but Bliss has to go.
Mike avoids a call from someone named Pablo as he heads off for the drug pick up. He later snorts a little blow when no one is looking. Marta avoids a call from Bob while meeting with a psychiatrist about Boris. When she finally does talk to him, it becomes clear that the supervisor her husband used, Logan, is blackmailing them for $25,000. Fortunately, Evan planned ahead. Marta pulls a bunch of cash she had hidden inside a throw pillow. Mike is shocked to see that she has that kind of money on hand.
Mike gets a call from Dina. Pablo is in his home. Mike owes him a lot of money. Marta approaches Logan at the docks for the payoff, but her instincts tell her to turn back. Moments later, she sees FBI Agent James Ramos in the area. Marta calls Bob. She wants him to keep the container with the drugs from coming off the ship. Too late. Marta orders him to get the container out of there by any means necessary. It takes some doing, but Bob manages to come through just before Ramos enters the area. The container is on a truck heading north. Now all Marta has to do is track it down.
Marta, Mike and Bob hit the road in search of the truck. In other news, Gabriel leaves Boris in Natalie's hands as he takes off with Bliss. Kat calls to check in on the kids, but nobody's answering. Natalie takes Boris on a bus ride into San Francisco. The little guy freezes up in the middle of the street when a motorcycle passes by. He's having flashbacks to the day his father was gunned down. Kat yells at Gabriel to get his butt home once she realizes that the house is empty. Her husband, Jay, and her mother say that Marta would want to know that her kids are missing.
Marta, Mike and Bob catch up to the truck. It pulls off to a diner parking lot. They need to find the drugs before the driver returns from lunch. Marta is more concerned about finding Natalie and Boris. She calls her daughter's phone only to have James answer. The fed says Natalie is afraid. He wants Marta to tell him what's going on. That's not going to happen. The kids hang at the FBI office until Kat shows up. Ramos knows she's lying about what Marta is doing. As for Boris, he remembers something about the day his dad died. The man on the motorcycle with the gun had yellow stripe on his boot.
Marta goes inside the diner to keep the truck driver busy. She doesn't have to do the flirting thing once she realizes the trucker is a woman. The lady promises that Marta will find the love of her life someday. This is something that's already happened. Marta excuses herself once she sees that Mike and Bob have the stash. They meet with Schiller's right hand man, Leon, who asks about Bob. Marta explains that he's her employee. Schiller, while dealing with his aging father at home, gives Leon an order. BANG! Leon shoots Bob dead.
Logan lets the feds know that he saw Marta at the port. James's partner warns him to not let his savior complex cloud his judgment when it comes to this woman. Speaking of Marta, she wants to know why Bob had to die. Everything that could have gone wrong did go wrong, yet she still managed to get the job done. She realizes that Schiller was going to kill her all along. The consignment job was just a convenience for him before he made an example of her. Fortunately, Marta has shown she has value. She can fix things.
Marta tells Mike that Schiller gave her another assignment. She's working for him now. And Mike is working for her. Back at home, Marta assures Natalie that she's there for her. She later lets Kat know that this is never going to end. The only way she can protect the people she loves is for her and her kids to disappear.