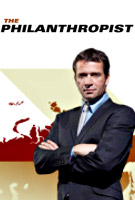 TV Info
---
Episode Premiere
August 12, 2009

Distributor
NBC

Genre
Action

Show Period
2009 - 2009

Production Company
Universal Media Studios, Levinson/Fontana Company


Synopsis
---
As a Maidstone-Rist Foundation dinner is being held, Teddy tells the attendees why they are holding this fundraiser to begin with. They are helping the country of Haiti with the food supply. The food storage is affecting so many. In addition, over 300,000 children in Haiti are slaves that must work for their owners.
While Teddy was in Haiti, he got caught up in a street chase, where he unfortunately ran into a young woman and knocked over her food supply which meant she had to return home empty-handed leading her to get beaten by her owners. Teddy tells this story acknowledging that he had never done something so horrible, leaving her with nothing to return home with. But as he puts it, he never forgets a face.
Philip was born in Haiti, but left the country when he was six years old. Philip explains to the attendees how the rice import business works in Haiti and why they need help. While in Haiti with Teddy and Olivia, Philip meets with the Haitian government to tell them that Maidstone-Rist in conjunction with an aid company is having 30,000 tons of rice delivered.
A senator in the meeting quickly and loudly objects to the help from Maidstone-Rist. He and Philip argue and then the senator closes the session and walks out. After the meeting, Teddy reminds Philip that he'll be glad he is there so he can mediate the issues between the brothers. The senator is Philip's brother, John.
Teddy decided to use his form of negotiation to get the two parties to meet... on a party boat. While there, Philip and his brother speak about the past, when they were young. John shares with Philip that he had dreamed of the day that he and their mom would return to Haiti to get him. As Philip says, by the time they had the money to bring him to the US he was a grown man, and living on his own.
While on the boat, Teddy gets distracted by a beautiful woman and takes her below deck. Just as things began to heat up, she pulls a gun on Teddy and asks for money. The woman leads Teddy off to the docked boat to a place where he could get cell phone reception to call AJ, who is back on the boat they left.
Later the night, Teddy directs Dax to the drop point for the money that the woman needs. Teddy finds out from the woman that she needs the money to buy back her son who was sold by her husband for money. Teddy agrees to help her and meet with her husband Luke to make a deal.
After making a deal with Luke, Teddy gets the location of Martine's son. They get Dax and head to the house to find it already emptied with only one sign of her son, old clothes. So, Teddy and Dax leave her behind at the house to go search for her son.
Teddy needs Philip to call in a favor to his brother the senator. They meet on a beach to discuss the state of the food supply. After seeing a man sell young children cookies made from dirt, oil and salt, Philip asks his brother to make sure Maidstone-Rist is on the next senate agenda.
Philip passes on the information that he received from his brother about Martine, the woman looking for her son. She skipped out on her jail sentence a month early, making her an escaped convict.
Luke is threatening Martine's life so Teddy devises a plan to get them away. They walk out of the house and down the stairs. Dax pulls up in the car, giving Teddy and Martine a chance to run. This starts the street chase.
Teddy and Martine run through the town where Teddy knocks over the young girl and her rice.
At the next senate meeting, Philip presents a plan that Maidstone-Rist invest in rice production in Haiti. The senate doesn't receive it well.
Teddy takes Martine to the home where her son is being kept. They finally reunite. But, just as they are reunited, the Haitian police show up and arrest Martine. Teddy realizes that the police used him to find her. Unfortunately, despite Teddy's best efforts, Martine goes back to jail.
The Maidstone-Rist shipment of rice was destroyed. Philip suspects his brother had something to do with it. Philip recalls the warnings he received from the head of finance, but chose to ignore them. While confronting his brother, Philip shares that as a young man he idolized his brother.