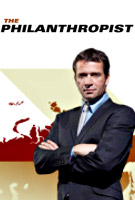 TV Info
---
Episode Premiere
July 08, 2009

Distributor
NBC

Genre
Action

Show Period
2009 - 2009

Production Company
Universal Media Studios, Levinson/Fontana Company


Synopsis
---
Teddy reminisces about all his past visits to Paris, including this most recent visit -- where he came to discuss mergers and acquisitions with a Bulgarian mining company dealing in boxite, and to get rail subsidies from the French government. Flashback as he, Olivia and Philip check into their hotel where Olivia runs into an old friend named Isabelle who works there.
While Phillip worries about Teddy's playboy behavior, Teddy gambles and flirts in the casino. Olivia decides to go get Teddy but on her way she runs into Isabelle, whose boss has just slapped her for trying to stop his prostitution ring in the hotel. Aghast, Olivia sits down with Isabelle and Teddy to discuss the situation. Apparently, the pimp, Bayon, has 20-30 girls trapped and Isabelle owes him a large sum of money. Olivia and Teddy agree to pay her debt and help her escape.
As Philip walks into the bar, Teddy and Olivia are talking; Isabelle has gone to speak with Bayon. All of a sudden a piercing scream is heard and Isabelle's body crashes through the glass ceiling to the floor. Later, Teddy questions the detective's motives when the detective gives Bayon an alibi. Olivia blames herself for Isabelle's death and vows to do something about it, much to Philip's dismay. Teddy approaches Bayon and pretends to be a customer.
Teddy buys Ivanna for the night and he and Olivia question her. Ivanna refuses to answer their questions because Bayon is kidnapping her sister, Reya. Teddy promises to save Ivanna sister and travels to Moldova with Dax. Unfortunately, Dax and Teddy are unable to save Ivanna's sister when thugs grab her off the street. Meanwhile, Philip meets with the minister of transportation, Yves Moehringer, who is crucial to their boxite business deal. The minister is not happy with Teddy's absence and shuts down the deal.
Teddy and Dax follow the thugs to where they are moving over 20 women out of the country. Teddy is disgusted but they are unable to save anyone. Back in France, Teddy apologizes to Ivanna and promises that it is not over. Teddy conspires to throw a massive party with all of the girls to entrap Bayon.
Phillip confronts Teddy about his no-show with the minister. Teddy assures him that he has a plan. He asks Philip to help him get some background information on the minister of transportation. While setting the arrangements for the party, Teddy realizes that Bayon is particularly fond of Ivanna.
Olivia and Philip dig for information while Teddy continues his "party" planning. He meets with the detective working the case and threatens to reveal the detective's involvement with Bayon. Teddy offers him immunity.
The plot thickens when Teddy, Olivia, and Philip uncover that Bayon is Moehringer's brother-in-law. Teddy and Dax travel to the safe house to rescue any girls left behind, including Reya. They break into the house and discover a frightened Reya, cowering in a small dirty room. Luckily, they are able to convince her to come with them. As they leave, guards arrive, but Teddy sets fire to the entire house and they escape.
Back at the party, Ivanna is worried about Reya. The minister arrives at the party at the same time that Teddy miraculously shows up. Philip must keep Moehringer at the party until the deal with Bayon can go down in front of the police. Bayon, Teddy and Ivanna meet behind closed doors.
Teddy makes small talk with an increasingly nervous Bayon. As his questions get more pointed, Bayon realizes that he is being set up. Bayon attacks Ivanna, knowing that she has betrayed him, but Teddy intervenes. Bayon pins Teddy and shoves a gun in his eye.
Teddy convinces Bayon to shoot him outside the party and they go outside by the banks of the Seine. The detective comes out from behind Bayon and shoots him; Teddy is furious -- he though the detective would only arrest Bayon.
Back at the party, Teddy confronts the minister and tells him he is seeing the prime minister. Ivanna tells Moehringer of her misery, on which he profited, while the press takes his picture. Back at the prime minister's office, where Teddy has been recounting his tale, Maidstone-Rist is granted their rail subsidy as a reward for their help in the case.
Teddy reveals that the prime minister awarded him a medal for his efforts but he wants nothing to do with it. He good naturedly gives it to Olivia for her son. Teddy steals away, supposedly to enjoy Paris, but it turns out he has gone to contemplate the recent events, obviously still haunted.