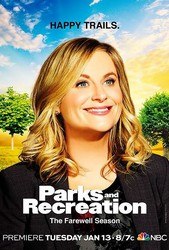 TV Info
---
Episode Premiere
November 29, 2012

Distributor
NBC

Genre
Comedy

Show Period
2009 - 2015

Production Company
Deedle-Dee Productions, Universal Media Studios


Cast and Crew
---
Director
Morgan Sackett
Screenwriter
Alexandra Rushfied
Main Cast
Synopsis
---
At Pawnee Community Radio, Leslie guest stars on the radio show "Thought for Your Thoughts," reaching out to the Pawnee community about the new park she and her team are trying to build. It'll be a community space for the Pawnee people by the Pawnee people, and Leslie is in desperate need of designers. She requests that they contact her with ideas and resumes ASAP before the entire project falls apart.
The following morning, Leslie and Ben are tirelessly filtering through letters and models for the park, but nothing seems to strike their fancy until Ben uncovers an impressive resume. Not only does this guy have over 30 years of experience, but he's even graduated from the Royal Danish Academy of Fine Arts and has provided a number of beautiful photographs of his past projects. Leslie is enamored with the prospect until she finds out that this Restin St. James character is from Eagleton. Breathlessly, Leslie tells the camera that people from Eagleton are evil, snobby and would most likely exterminate everyone that isn't from Eagleton if they weren't so busy being obsessed with themselves. The blood feud between Pawnee and Eagleton has been 200 years in the making, but Leslie agrees to meet Restin so that she'll have the chance to reject him face-to-face.
Tom flicks on the light and welcomes everyone to the new home of Rent-A-Swag, a small store space in desperate need of a paint job. Ann, Ron, Chris, Donna and Jerry are all there to support Tom, ready to help turn the place around. In Eagleton, an excited Ben and a bitter Leslie meet Restin in the park that he most recently designed, a beautiful space that looks like something straight out of the Danish countryside, complete with fountains, men on horseback, Japanese gardens and Segway tours. Leslie doesn't understand why a fancy Eagleton architect would want to help with a Pawnee park, but Restin assures her that for him, it's about the people. He was inspired by Leslie's passionate plea on the radio, but Leslie doesn't trust him for a second. Back at City Hall, Andy's only 20 minutes into his new weekend job as a security guy but is already miserable with boredom. April comes over and immediately awakens Andy's crime-fighting alter ego, Burt Macklin.
At Rent-A-Swag, everyone is hard at work as "Heigh-Ho," the dwarf song from Disney's Snow White, plays cheerfully from Tom's iPod. Trying to get the best out of his volunteers, Tom even hands out some genuine praise, believing that a connection to his workers will build loyalty. This is Tom's last chance at a successful business venture, and he's determined to succeed. At City Hall, Leslie tells Restin the story of how, in 1817, a scrappy group of men and women settled in Pawnee, but when times got tough, the richest of them took their money and went over the hill towards Eagleton. Seeing as Leslie was born in Eagleton and Restin has ancestors on both sides, Restin believes that the rivalry is silly and rather self-defeating. He wants to work with Leslie, but he's not sure that she can put aside her contempt.
In an empty office, Andy and April are caught in a heated game of role-play between Burt and... Judy Hitler, the daughter of Adolf, who is in possession of the necklace with all of Germany's war secrets in it. Advised by his therapist to pick up a non-exercise related hobby, Chris tries to learn wood carving from Ron. Ron designs a special project for Chris: a flight of stairs that leads to nowhere. Meanwhile Ben tries to knock some sense into Leslie. Doesn't she hear what Restin is saying? He stands for the people and the community, just like Leslie! It takes Leslie a few uncomfortable tries, at least 10, but she manages to apologize to Restin, and he agrees to design the park. He's even willing to do it pro-bono. Seems like a stand,up guy! Ben is so charmed by him that he events invites Restin to the wedding.
After a long day, Rent-A-Swag's facelift is finally complete. Sure the color of the walls looks like dried phlegm, and the place is kind of depressing overall, but it's the best Tom can do at this point. To show his gratitude to everyone, Tom presents them with two cans of a soda and one very small pizza. While in the midst of their cat-and-mouse game, Andy and April come across a Joey, a nervous boy who got separated from his mother in in the huge building. He's terrified of loud, FBI Burt, but Andy quickly drops the act and promises that together they'll all find Joey's mom. Later, two assistants from Restin's firm stop by Leslie's office to deliver the park model, which turns out to be a cruel joke containing food trucks full of cheeseburgers and public showers with instructions on how to properly wash up. Leslie's ready to find Restin's house and burn it down, but Ben plans on meeting with Restin and finding out the truth.
While giving him a piggyback ride, Andy happily delivers Joey to his relieved mother. Watching the two of them go, April tells Andy that he's the one who saved the day, not Burt. Maybe it's time for Burt to hang up his FBI glasses; clearly, Andy's the better cop here. Later, April and Andy role-play Burt's dramatic exit from the FBI, complete with a handmade certificate and the sound of gunfire salute coming from April's iPhone. Over lunch, Ben learns that Restin didn't know anything about the terrible prank and just fired the two assistants who did it. Just as they're about to salvage things, Leslie runs in out of nowhere and covers Restin's face in shaving cream, cackling all the while. This is for Pawnee!
The following day, Ann takes Tom out to breakfast and gives him a piece of advice: sure, he doesn't want to repeat his past mistakes, but in order to succeed, he needs to keep some of his charm and swag in small doses. He can't be so uptight and stingy all the time. Ann hands him a stack of bills; everyone chipped in so that Tom could really spruce up the store. A few days later, Tom invites everyone over and unveils the new Rent-A-Swag. It's colorful and sleek, and Ron hates it, which means it's probably good for business. Restin finally unveils his real model for Pawnee Commons, and Leslie and Ben are enamored with it. It's a celebration of Pawnee's past and present, complete with a Wamapoke-themed playground and food trucks serving cuisine from local restaurants. The park of Leslie's dreams looks like it's finally getting on its feet.