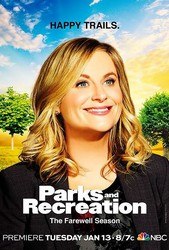 TV Info
---
Episode Premiere
April 26, 2012

Distributor
NBC

Genre
Comedy

Show Period
2009 - 2015

Production Company
Deedle-Dee Productions, Universal Media Studios


Cast and Crew
---
Director
Amy Poehler
Screenwriter
Amy Poehler
Main Cast
Synopsis
---
With the big debate fast approaching, it's all hands on deck for Team Knope. Ann and Chris are the "spin team," in charge on talking to the press and putting a positive spin on any unforeseen speed bumps. And with Ron's help, April and Andy are hosting a debate viewing party for Leslie's biggest donors. Leslie and Ben prep for the debate, and Leslie's nerves are on edge. Ben reassures her that she's got this one in the bag; she could debate Bobby Newport in her sleep (because she actually DOES debate Bobby Newport in her sleep).
Meanwhile, a heartbroken Tom enviously watches on as Chris and Ann have a great time working together as the Spin Team. Tom overhears Chris asks Ann if he would consider giving their relationship another go now that she's newly single, and Ann agrees to consider it. An earnest Tom approaches Ann, admitting that he only acts out because he's so nervous around her. Ann considers this and looks as though she may even give Tom another shot.
The fundraiser event seems to be going well enough... until April and Andy discover they don't have the cable feed because SOMEONE (Andy) forgot to pay the cable bill. As April does some damage control, Andy reenacts his favorite movies in an extremely detailed and surprisingly engaging performance. April begs Ron for his help and he begrudgingly takes matters into his own hands; scaling the telephone pole outside and stealing the cable feed for their home. Is there anything Ron CAN'T do?
The debate's off to a rocky start when Leslie's opening statement comes off as an attack on poor defenseless Bobby. Thrown off by the rough start, Leslie psyches herself out and crumbles under pressure, confused that the irrelevance of Bobby's anecdotes seem to be lost on the audience. On top of that, fellow candidate and adult film star Brandi Maxxx keeps comparing herself to Leslie, facilitated by debate moderator Joan Calamezzo noting that Brandi and Leslie are "essentially the same person."
During the second round, Leslie starts to regain ground and win over the audience. That is, until Bobby drops a bomb: if Leslie wins the election, his father may have no choice but to move Sweetums to Mexico. Leslie and Ben weren't prepared for this kind of curveball, and Leslie decides to go rouge with her closing statement, relying on passion rather than rationale. Leslie rightfully points out that when you love something, you don't threaten it like the Newport family is doing with Sweetums. As city councilwoman, Leslie promises to make sure no one takes advantage of Pawnee. Her statement is moving, and Leslie comes out of the debate the clear winner!
After the debate, Ann lets Chris know that while she appreciates his offer, she has to decline. An ecstatic Tom overhears; does this mean they're getting back together?! Ann says no... at least, not for now. In fact, she's not sure if she's dating anyone ever again. Tom's pleased; he'll take what he can get! "I'm coming for you girl... Just. Like. You. Want."
As the debate comes to a close, Leslie and Ben celebrate Leslie's glorious comeback. The whole point of the debate seems completely lost on Bobby... who excitedly invites congratulates Leslie - they got through it! Party at his dad's lake house; everyone's invited!