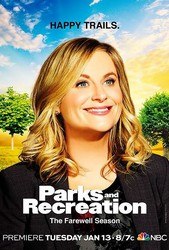 TV Info
---
Episode Premiere
January 26, 2012

Distributor
NBC

Genre
Comedy

Show Period
2009 - 2015

Production Company
Deedle-Dee Productions, Universal Media Studios


Cast and Crew
---
Director
Michael Trim
Screenwriter
Katie Dippold
Main Cast
Synopsis
---
Now that Leslie's campaign has a little momentum, the team decides to capitalize on it by holding a focus group. They come to find that while everyone agrees that Leslie's very knowledgeable, she's not a very relatable person for the average Pawnee citizen. When one man comments that she's not the type of person you'd want to go bowling with, Leslie's particularly irked... she's an AMAZING bowler. This spurs an idea: what about a get-to-know-Leslie bowling event? Ben agrees that that's actually a great idea.
Meanwhile, Jerry, April, Andy, Chris and Donna are holding a cold-calling fundraising event for Leslie's campaign. April's particularly upset to be spending her Sunday evening on work and is irritated even more by Chris' overly excited personality. When Chris obnoxiously celebrates his lead with every dollar he raises, April finds new inspiration to raise money... anything that will kill his happiness.
The bowling event kicks off, and Ben is surprised to find the guy from the focus group who called Leslie out on bowling is there. Leslie's fixation with proving to him she's a good bowler has taken on a life of its own, as she's gone out of her way to make sure he's there for the event. Leslie introduces herself and challenges apathetic Derek to a game of bowling, doing everything she can to win him over.
Meanwhile, Ron, Ann and Tom share a lane at the event. Ron bowls like a real man and is disgusted to find that Tom throws the ball granny style between his legs. But despite Tom's embarrassing form, there's no denying that his method works.
During the cold calling event, Chris cheerfully announces to the group that he's planning on asking Millicent to move in with him, that is, with Jerry's blessing. When Chris leaves the room, Jerry confesses to the others that Millicent was actually planning on breaking up with Chris. When Millicent arrives to go on a walk with Chris and deliver the bad news, the mood in the room is visibly tense, as Chris has no idea what he's in for.
Leslie spends all night trying to win over Derek, but to no avail. When, at the end of the night, Derek calls Leslie a bitch, Ben stands up for Leslie and surprises everyone (himself included) by throwing a mean punch. Leslie's touched by Ben's valiant gesture, despite the fact that it may jeopardize her campaign.
April ends up winning the fundraising event and two movie tickets as a prize, but her win is dampened by the horrible news Chris is about to get from Millicent. Later, at the office, April shows a very rare soft side by comforting Chris and offering him the two prize tickets, plus a third. That way, he can accompany her and Andy to the movies sometime.
When Leslie makes a statement to the press about what went down at the bowling alley, she goes off script and gives an honest statement, admitting that she doesn't apologize for Ben's actions. Derek was rude, and his behavior was uncalled for. Later, during another focus group, citizens react to Leslie's candid statement positively, as she portrays herself as a strong and honest woman.