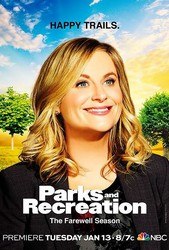 TV Info
---
Episode Premiere
January 12, 2012

Distributor
NBC

Genre
Comedy

Show Period
2009 - 2015

Production Company
Deedle-Dee Productions, Universal Media Studios


Cast and Crew
---
Director
Tucker Gates
Screenwriter
Mike Scully
Main Cast
Synopsis
---
Leslie arrives at the office with big news. She's chosen the lucky person who will be her campaign manager... and it's Ann! The rest of the office lets out a sigh of relief. Ann graciously accepts but makes the argument that maybe Ben is better suited for the job.
Leslie refuses, stating that Ben is poison to her cApril and Andy arrive home with a three-legged dog named Champion, to Ben's surprise. Ben agrees to let April and Andy keep the dog, but warns that he's not going to take care of Champion for them. ampaign.
Chris pays a visit to unemployed Ben and finds him absolutely miserable, though Ben can't seem to see it. Ben's pursuing a number of hobbies, including learning how to make a calzone and producing his own Claymation film. But when Ben shows Chris his film and discovers that it's only three seconds, the reality of his desperate state comes to light.
The team gets to work on organizing Leslie's first rally. Ann arrives with news that local hero Pistol Pete has agreed to endorse Leslie at the rally. In 1992, Pete's last-second dunk against Eagleton High clinched the comeback victory for the Central Pawnee Drunken Savages. (The team mascot later changed.) Pete meets Leslie and Ann and agrees to endorse Leslie as a business owner, but not as Pistol Pete. This puts Ann and Leslie in a bit of a dilemma. Ann senses that the "Pistol Pete" persona is a bit of a soft spot for Pete and gets him to open up a bit about his childhood, hoping her sympathy will turn him around.
Meanwhile, Ron, Andy, April, Tom and Champion load into a moving truck to get supplies for Leslie's stage. When Andy gets a little too enthusiastic about honking the horn, the truck gets pulled over by the police. Ron and the police get in a bit of a disagreement about "what constitutes a law," and Leslie comes to the rescue to try to salvage the situation, with little success.
When the team finally arrives at the rally site, things really start to fall apart. The site isn't a basketball court anymore; it's an ice skating rink. And with the minimal supplies they were able to salvage from the truck, the stage Ron built is tiny. Ann was able to rally Pistol Pete, but he's curled up in the back of her car talking about his father. She's not sure if he's agreed to do a slam dunk at the rally; she couldn't hear through all the crying.
Though the rally is shaping up to be a disaster, the team decides to go out and give it their best shot. But as it turns out, Tom wasn't able to get enough red carpet to reach the stage, leaving them with a large patch of ice to cross during their exceedingly awkward entrance.
Leslie finally gets to the podium, but her speech is completely botched as her notecards are all out of order. When all seems lost, Pistol Pete makes his entrance and saves the mood, saying that a vote for Leslie Knope is a slam dunk. He goes for the shot, but slips and falls hard on the ice, breaking his arm.
After the rally, Leslie goes to Ben for help. Her team has a lot of heart, but zero know-how; she needs his experience if she even wants a shot at winning. Ben agrees, eager for an opportunity to escape his horrible failure at self-discovery.