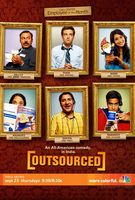 TV Info
---
Episode Premiere
April 14, 2011

Distributor
NBC

Genre
Comedy

Show Period
2010 - 2011

Production Company
Universal Media Studios


Cast and Crew
---
Director
Alex Hardcastle
Screenwriter
Patrick Walsh, Sonny Lee
Main Cast
Synopsis
---
Gupta and Manmeet find Madhuri performing palm readings in the streets; apparently she has taken over for her aunt, who is sick. When Gupta convinces Madhuri to read his palm despite her resistance, she tells him that his lifeline is short. Pointing out the piles of biscuit wrappers surrounding him, she notes that maybe if Gupta took better care of himself he could change his future.
Tonya's mom is in town, and Todd vows to positively impress her, since her last visit was a complete disaster. He wants to show her that he's in charge of an important and professional operation, but soon realizes that's going to be hard to do, considering how offensive Mid America Novelties' products are. Anxious to beat Tonya and her mom to the office, he has the employees hide all of the products, only to have Tonya and her mom find Todd in a compromising position with a blowup doll.
Madhuri saves the day with her palm reading; apparently Tonya's mom is a big fan. But when she reads Tonya's love line, she predicts that there will be another woman; an affair will come between Tonya and Todd. Todd laughs it off, but Tonya's suspicions of the "other woman" being Asha are no secret.
During lunchtime, Gupta chows down; because Madhuri read his fortune and told him he was going to die, it seems he's completely given up. Manmeet tries to do damage control, telling him that even if he's given up, he needs to take his next life into consideration. He should use the time he has left to improve his karma so he can come back as something better.
After a run-in at the chai stand, it seems that Tonya's mom has taken a liking to Charlie. When he tells her that chai is a natural aphrodisiac, she flirtaciously says, "It's working," and the two slyly slip away.
While Asha's helping Todd pick out clothes for Rajiv's wedding, Tonya catches in them in what appears to be a more-than-just friends position. She confronts Todd about her concerns: what if Madhuri was right? What if he never got over Asha? He insists that Asha's engaged, and as such she's the last person Tonya should be worried about. When they hug, Todd spots Charlie and Tonya's mom canoodling on the balcony behind them. Luckily, Todd is able to keep the two out of Tonya's line of vision.
Todd reprimands Charlie for his behavior. When it's clear that he still won't stop seeing Tonya's mom, Todd begs him to keep it quiet; if Tonya finds out, she's going to freak. Charlie doesn't seem to take this request seriously, as Todd later catches them together in the bathroom.
Gupta announces to the office that he is on the path to enlightenment, and undergoing a karmic cleanse. As part of his cleanse, he voices all the lies he's told the employees; only it seems that his confession does more harm than good. Later, Gupta is on the street giving away all of his possessions, as the key to good karma is selflessness. Madhuri can't take it anymore, and tells Gupta the truth; he really isn't going to die, she just told him that in hopes that he'd start taking care of himself.
During dinner, Todd grows frustrated when Charlie and Tonya's mom try to sneak away to the bathroom for another quickie. When Tonya asks what's going on, Tonya's mother confesses her affair with Charlie. But it seems that Tonya's more upset that Todd knew about the affair and didn't tell her about it. She wonders what else Todd is hiding. When she asks Todd if truly doesn't still have feelings for Asha, and he doesn't immediately respond, Tonya storms out of the restaurant.