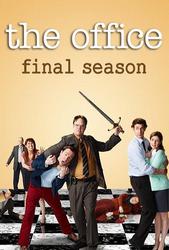 TV Info
---
Episode Premiere
November 08, 2007

Distributor
NBC

Genre
Comedy, Drama

Show Period
2005 - 2013

Production Company
Reveille, Deedle-Dee, NBC Universal


Cast and Crew
---
Director
Paul Feig
Screenwriter
Steve Carell
Main Cast
Additional Cast
Synopsis
---
Michael is feeling left out after finding out Ryan took a handful of branch managers and even Toby on a wilderness retreat, but didn't invite him. In order to get back with nature, Michael asks Jim if he would consider a camping trip together. Hypothetically, Jim answered yes.
Michael is planning his very own wilderness trip. He can count on Dwight to get him duct tape and a knife. What he doesn't know is that Dwight keeps a variety of weapons in the office. Michael will be fully prepared to be a survivor man out in the forest.
With Michael in the wilderness, Jim is in charge. He now has to answer to Angela on why there is no birthday cake ordered for Creed. Jim has no idea that it's birthday month in the office. Jim purposes one big party for the staff, instead of celebrating each birthday individually and decides to take action to make sure this happens.
Jim is having a hard time being the man in charge, especially with changing the birthday traditions around. Creed wants birthday pie and Meredith wants devil's food cake. Jim agrees to buy both and Pam accuses him of being a pushover.
Dwight releases Michael into the Pennsylvania wilderness armed with a knife and a video camera to document his adventures. Dwight watches from behind a tree and confesses that he will not leave Michael's side. Dwight admits he would let Michael die, but would not let him lose his dignity.
Michael documents his adventures with a video camera. He shows the camera how he uses a pant leg for a hat and a stick as a spear to hunt for dinner. Meanwhile, Dwight is one step ahead of the game. He's cooking bird eggs over a fire for his meal.
Jim is getting sick and tired of the office and their birthday planning. He takes action and cancels the birthday celebrations all together. This angers Angela, who already ordered all of the desserts. Things don't get better when Phyllis accidentally calls Jim, "Michael." His nightmares are now coming true; he's becoming a Michael.
Dwight has to come out of hiding to save Michael's life when he almost eats some poisonous mushrooms. As the birthday party for the office is about to begin, Michael shows up back at Dunder Mifflin just in time to sing "Happy Birthday" to Creed. He realizes he has all the nature he needs with a wooden desk and a screensaver featuring a beautiful blue sky.
Michael informs Jim that it took him ten years to learn that everybody in the office should have their own birthday party. Jim doesn't think he'll be around in ten years, but Michael reminds Jim he said the same thing when he was younger. Jim and Michael grow closer when Jim finds opportune time to say, "That's what she said".