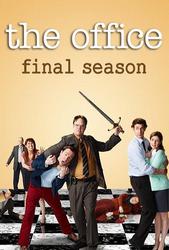 TV Info
---
Episode Premiere
September 27, 2007

Distributor
NBC

Genre
Comedy, Drama

Show Period
2005 - 2013

Production Company
Reveille, Deedle-Dee, NBC Universal


Cast and Crew
---
Director
Greg Daniels
Screenwriter
Greg Daniels
Main Cast
Additional Cast
Marcus York
Jackie Debatin
Silvia McClure
Synopsis
---
Jim broke up with Karen and she left the Scranton branch soon after. He made it very clear he was single and looking. Meanwhile, Pam was happy to have Jim back in her life as a friend and admitted the two had gone to dinner a few times to discuss relationships, in general. Though Kevin was convinced that they were definitely hooking-up on the down low.
Michael came clean at the office, admitting he ran over Meredith but she was going to be fine. Dwight tried to make Michael feel better by saying "it was only Meredith". The new Corporate "wonder kid", Ryan, was trying to find a way to smooth things over so Dunder Mifflin couldn't get sued for Michael's accident.
Pam organized a visit to go see Meredith at the hospital. Michael brought balloons but pulled Meredith's IV out in the process of delivering them. Michael really wanted Meredith to forgive him in front of the staff. She refused.
After Angela tearfully announced the death of her cat, Sprinkles, Michael became convinced the entire office was cursed. He held a philosophical meeting in the conference room to discuss beliefs and religions, much to Toby's dismay.
After work, Pam pulled out of the parking lot and avoided any contact with Kevin who was hiding in his car, in hopes of catching her with Jim. After driving a couple of blocks up the road, she met Jim on the street and he got in the car and greeted her with a kiss.
Angela was concerned about Dwight's lack of sympathy over the death of Sprinkles. She decided to confide in Pam. Angela dropped a bombshell when confessing that she thought Dwight murdered Sprinkles since he was the last one with the cat.
Michael discovered Meredith would have had to go to the hospital anyway because of her encounter with a bat quite some time ago. In honor of Meredith, Michael decided to organize a 5k fun run to bring attention to rabies. While getting ready in his office, Pam accidentally walked in and saw Michael in all of his natural glory and later told Jim the image would forever be burned in her brain.
As Pam was preparing to race in the fun run, she had a nasty encounter with Jan, who accused Pam of wanting Michael. Before the race began, Michael gave a speech about the dangers of rabies. Then he presented a stripper with a giant check for 300 dollars for rabies awareness. Michael failed to mention he spent 200 dollars on the giant check and another 260 dollars on the stripper receiving the check.
As Dwight and Angela ran the fun run together, he confessed that he gently put Sprinkles out of her misery. Angela was devastated. Meanwhile, Michael was feeling the effects of his carbo-loading that he did minutes before the race. Pam and Jim decided to fall in last place and take in an estate sale, and Oscar, Creed, and Stanley decided to take a cab to a local restaurant and get drinks instead of run.
Toby finished first in the fun run, only to find nobody was as excited as he was. Meanwhile, Pam and Jim encountered Michael who was sidelined with pain. He felt if he couldn't complete the run, he couldn't beat rabies. Pam and Jim tried their best to get him back in the race! He was determined to finish, if not for himself, then for Meredith.
After the race, Michael puked his guts out, but not his heart. He was later placed in the hospital for dehydration, where Meredith came to visit and tell him she was no longer upset because of all the work Michael had done in Meredith's name.