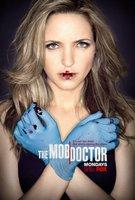 TV Info
---
Episode Premiere
November 26, 2012

Distributor
Fox

Genre
Thriller

Show Period
2012 - 2013

Production Company
Sony Pictures Television


Cast and Crew
---
Director
David Grossman
Screenwriter
Erik Oleson
Main Cast
Additional Cast
Kevin J. O'Connor
Adam Harrington
Synopsis
---
Grace asks Constantine to discuss their arrangement, but he refuses. Meanwhile,Agent York plans to relocate Franco to Miami. Franco argues against this, saying Constantine intends to expand his power beyond the Southside, which provides an opportunity to take down the entire mob.
Stavos tells Constantine that Northside boss Seamus O'Connell refuses to attend Constantine's proposed meeting of local crime lords, so Constantine will visit Seamus to show his respect. Meanwhile, Grace visits a neighbor, Sue Keller, whose daughter Kate is trying to kick a heroin addiction at home, and she sends Kate to the hospital.
As Brett and Stafford examine Scott Walker, who broke his leg and pelvis while base-jumping, Franco tells Grace that he's an undercover cop, there's an FBI file on her, and she should leave Chicago.
O'Connell's live-in partner, Celeste LaPree, a former call girl who now heads the largest escort service in Chicago, ushers Constantine - with whom she'd had a past romantic relationship - into his meeting with O'Connell. But O'Connell believes he suffers from a virus and refuses to leave his home. Constantine wants Grace to examine O'Connell.
Brett and Grace operate on Walker and discover he may have lymph cancer. Constantine summons Grace, who gets interrupted by Kate's decision to leave the hospital with her heroin dealer/boyfriend Gary. And Ro advises Grace to cut her mob ties.
Grace and Brett tell Walker that he has cancer, but he already knew that, explaining that base-jumping was on his bucket list. Meanwhile, Constantine asks Celeste to convince O'Connell to attend the bosses' meeting.
Grace tells Constantine she wants out. Constantine only says he's disappointed, but Stavos tells Grace the mob will never let her walk. As Grace leaves, Franco watches her break down in tears.
While Grace asks Nate to muscle Kate's boyfriend into letting Kate go, Brett and Stafford discover Walker is losing vision, so they take a sample of his eyeball fluid.
Grace and Nate find Kate losing consciousness in a park. Grace takes her to the hospital, and Nate gives Gary a savage beating. Grace then asks Sue to forge Kate's signature so Kate will get rapid detox treatment.
All the bosses arrive at Constantine's meeting - except O'Connell. But Celeste will speak for him, and she flexes her power in the form of a little black book that incriminates various politicians and judges involved in pending cases with each of the bosses. They're impressed.
Grace and Brett tell Walker his vision loss stemmed from exposure to a parasite found in raw meat, which prompted a false diagnosis of cancer. He's relieved.
The bosses accept Constantine's plan, which incorporates Latino, African-American, and new Eastern European outfits. Franco photographs everyone leaving the meeting, shows York these pictures, and asks to remain on the case. York agrees.
Grace tells Franco about getting Nate to beat down the dealer and Stavos's refusal to let her go. Franco says he's not leaving Chicago, but she should. When Grace says her problems won't disappear, Franco replies, "Then the only way out is to get back in."