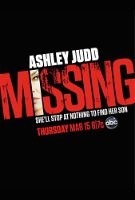 TV Info
---
Episode Premiere
May 10, 2012

Distributor
ABC

Genre
Drama

Show Period
2012 - 2012

Production Company
ABC Studios, Little Engine Entertainment


Cast and Crew
---
Director
James Strong
Screenwriter
James Parriott
Main Cast
Additional Cast
Keith Carradine
Laura Donnelly
Laura Haddock as Susan Grantham
Klaus Tange
Synopsis
---
Maksim confirms that Martin Newman is the mastermind behind the entire multi-crime organization. He refuses to go with Becca and the others, as he believes he will never have a normal life. He kneels by his dead father's body as the others leave. When Violet arrives, she instructs him to get it together. He points his gun at her. BANG! BANG! Violet shoots Maksim dead. She then takes off after the Winstones.
Giancarlo instructs Becca to go with Paul to find Michael. He makes her promise to come back to him when this is all over. Then Giancarlo lowers his gun in front of Violet. He wants to talk to Dax. That's not going to happen. BANG! BANG! Violet shoots Giancarlo. Becca looks back in horror as she and Paul speed away on a motorcycle. She screams as she sees Giancarlo's motionless body on the ground.
Giancarlo is alive. Barely. Violet claims he shot at her first. Dax is thinking things are starting to smell a little wonky. He's surprised to learn that Giancarlo assigned an Interpol agent named Susan Grantham to him before he got shot. She's to give him anything he needs. As for Violet, Martin instructs her to do whatever it takes to make sure Giancarlo doesn't talk. She sabotages his morphine drip at the hospital. A short time later, Dax gets a call. Giancarlo is dead.
Dax learns that Becca wasn't lying about the blue and white tanker car that was attached to the train Michael was on. He realizes that Paul Winstone is being framed by someone within the agency. He reveals this to Violet, who reaches for her gun while in his hotel room. Dax thinks Martin Newman is the man behind everything. Violet pulls the trigger of her gun, but it's empty. Dax had already figured out that she's the mole. That's why he made her believe that Giancarlo was dead when he's actually recovering just fine.
Becca and Paul hit the road to find their son. They know that Martin is taking Michael to see a cobbler in Bulgaria. That's spy talk for someone who provides people with fake passports. Martin knows that the Winstones have figured out he's dirty. He also knows they are coming for him as he heads to Turkey with their son. When they arrive at the home of Martin's business associates, Oksana recognizes one of the men who hurt her in the past. She immediately passes out.
Martin realizes Oksana knows he's one of the bad guys. Actually, he's the head bad guy. Martin lets Oksana know that he loves Michael. If she keeps her mouth shut, he'll learn to love her like a daughter, too. However, if Michael ever learns the truth, he'll likely strike out. That's something that will get him killed. Oksana promises to play by Martin's rules. Though there's not much she can do about Michael's growing suspicions that something isn't right.
Becca and Paul realize that Martin is setting them up. Paul lets himself get caught at the Turkish border crossing so that Becca can get away. He's sent to a prison where two inmates immediately try to kill him. Paul is able to neutralize them, but he's no match for the guards who beat him unconscious with their batons.
Dax learns the blue and white tanker is in Istanbul. It's emitting a radiation signal. The tanker is empty by the time he arrives with a Hazmat team. That's because Martin already has the radioactive cargo in his hands. Buyers are on their way to see him. Martin knows that Michael is getting suspicious. He tells his right hand man that if Becca doesn't come for them by the time they are ready to leave Istanbul, he's to kill both Michael and Oksana. Then Martin steps out to reassure his godson that his mother is on her way.