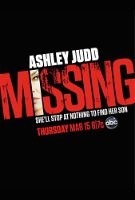 TV Info
---
Episode Premiere
April 26, 2012

Distributor
ABC

Genre
Drama

Show Period
2012 - 2012

Production Company
ABC Studios, Little Engine Entertainment


Cast and Crew
---
Director
Phil Abraham
Screenwriter
Dana Greenblatt, Gregory Poirier
Main Cast
Additional Cast
Keith Carradine
Gina McKee
Laura Donnelly
Synopsis
---
Becca is shuffled off to a CIA substation in a classified location. Jamie Ortega has taken over. She believes Becca is in cahoots with Viktor Azimoff. She wants to discuss a past agency job known as Operation Songbird. It involved getting a young boy named Maksim away from his criminal father's clutches to reunite him with his worried mother. This was back in 1999. Jamie believes that the Winstones were working together in a rogue capacity to make sure that the operation went south. Becca wants full CIA support to find Michael once she proves her wrong.
Flashbacks show Becca making contact with Maksim. The young man meets up with Paul in a restroom. His armed bodyguards wait just outside the door. Maksim is willing to attempt a break for it after Paul shows him his gun. He's even allowed to handle the weapon. Becca, Paul and Maksim make a daring escape. They believe they are in the clear. What they don't know is that a white van is following them.
Back in the present, Jamie lets Becca know that Maksim is Viktor Azimoff's son. Flashbacks reveal what went wrong with Operation Songbird. Martin was waiting with Maksim's mom on a park bench when the boy grabbed Paul's gun. BANG! BANG! BANG! Maksim shot his mom, killing her instantly. Becca is horrified. She can only watch as the boy rushes off to hop in the white van. In the present, Jamie lets Becca know that Maksim is all grown up now. He's still firing guns, too. Becca is shocked to learn that Maksim is the Blonde Assassin.
While basking in the afterglow on the train, Oksana details the finer points of firing a gun. Michael notices that her lips are cold. She needs insulin. Michael tries to make his way to the front of the train. That plan is abandoned once he sees Coffee Man headed his way. A struggle ensues in the train car. Michael and Oksana are able to push Coffee Man out the side door. They think they are in the clear until the train stops. Coffee Man is still alive. The kids have no choice but to make a run for it.
Michael and a weakened Oksana find an abandoned farmhouse where they can hide. Coffee Man tracks them down. A mighty struggle ensues. Coffee Man is choking the life out of Michael, who manages to grab a nearby plank. He strikes Coffee Man several time in the head until he is dead. Michael is terribly shaken, but must gather himself together when Oksana loses consciousness. He carries her out of the farmhouse with no real idea of where to go or what to do next.
Dax agrees to work with Giancarlo if only to prove to him that Becca has been playing them all along. He reveals that an unknown ex-operative is the criminal mastermind behind the operation they've been trying to expose. He's referred to as Suspect Zero, though some now believe his true identity is Paul Winstone. They track down the train Michael is supposed to be on. When their search comes up empty, Dax asks Giancarlo if he's ready to accept that Becca Winstone is a dirty agent.
A back door opens suddenly in the interrogation room. This is Becca's chance to escape. Jamie returns to an empty room, but she's not alone for long. A figure comes from behind to plunge a blade into her belly. Blood spills onto the floor. We see that the person who stabbed Jamie Ortega to death is one of her own: Violet Heath. Of course, when Dax and the others enter the room, their only suspect in the slaying is Becca. She's on the run in Vienna. Becca has no idea she's being followed by a blonde man we now know is Maksim Asimoff.