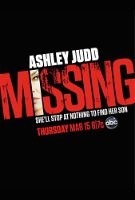 TV Info
---
Episode Premiere
April 05, 2012

Distributor
ABC

Genre
Drama

Show Period
2012 - 2012

Production Company
ABC Studios, Little Engine Entertainment


Cast and Crew
---
Director
Stephen Shill
Screenwriter
Meredith Lavender, Marcie Ulin
Main Cast
Additional Cast
Keith Carradine
Gina McKee
Laura Donnelly
Synopsis
---
Becca's mentor, Martin Newman, brought Michael home to her after a car bomb killed her husband. These two had a falling out once she realized he had put her son in harm's way by using Paul for a mission. Regarding the day of the bombing, Becca notices a man with a burn mark in the surveillance video from the hotel. It matches the mark seen on a person caught in some random family snapshots. The man is identified as Ori Yadin, ex-Mossad, who is now an assassin for hire.
Ori wasn't working for the terrorist group linked to Paul's death. That means Martin lied to Becca all those years ago. She pays him a visit at his estate, as he is long-retired from the agency. Martin Newman now makes his living as a writer of spy novels. He's pretty good, too. One of his books even has a complimentary quote on the cover from acclaimed mystery writer Richard Castle.
Becca needs Martin to tell him the truth about her husband. It's not the easiest thing to hear. Martin claims that Paul Winstone was corrupt. He was a traitor working for a rogue group of ex-intelligence officers who went into business for themselves. Apparently, Paul got too greedy and that's what got him killed. Becca refuses to believe any of this. She needs to find the trigger man who killed Paul. She's going after Ori Yadin. Dax, Agent Violet Heath and her mentor, Martin Newman, will be joining her.
Becca and Dax infiltrate Ori's villa in the ancient city of Dubrovnik. The place has been ransacked. BANG! BANG! Becca gets into a gunfight with a blonde sniper. The guy escapes, but Becca recognizes him from Ravello. She says, "If he followed me here, then I'm getting closer to my son." Becca tracks down Ori, but he gets the drop on her. After a brutal fight, the assassin promises to tell Becca what she wants to know if he gets amnesty, a new identity and a way out of the city.
When Becca goes to her meeting with Ori, she finds the assassin dead from a fresh slit of the neck. She chases after the man who killed him. It's a hot pursuit through the city that ends on a wall high above the water. Becca draws her gun on the killer. She's stunned when she finally sees the face of the man she's been chasing. It's a face she fell in love with many years ago. It's Paul. He's alive. He's also not sticking around to answer any questions as he jumps into the water below.
Michael creates a makeshift sundial since there are no clocks in the castle where he is being held. He believes he got his cleverness from his father. He's also recalling how he saw his mom chasing after a plane on a motorcycle. Michael is suddenly feeling like he has no idea who his parents really are. He does, however, possess some of their skills which should help with his escape plans. Oksana advises him to think about what he's doing, as this is not a game.
Oksana catches Michael sneaking into the armed Coffee Man's room. He swipes a set of keys. Michael is somewhat fearless since he believes he's more valuable to whoever has him if he's unharmed. He sneaks into the basement attempting to access a padlocked area. It's a no-go. He tries to sneak back upstairs, but Coffee Man is waiting for him. Michael realizes he's pushed things too far when a bloodied Oksana is tossed into his room. They won't hurt him, but she's apparently fair game.
Flashbacks show us how Becca and Paul's relationship grew. They promised they would always be there for their son. We also see how influential Martin was in Becca's life. He says, "You and Paul...the two of you. You're the best of us." This was just before Martin walked her down the aisle.
Becca realizes that Martin allowed her to hate him all these years so that she wouldn't hate Paul. Things have certainly changed. Dax is allowed to pursue leads surrounding the reemergence of Paul Winstone. Becca will be doing the same. She says, "There's a good chance my husband has my son." She'll do whatever it takes to get him back.