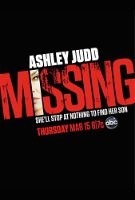 TV Info
---
Episode Premiere
March 15, 2012

Distributor
ABC

Genre
Drama

Show Period
2012 - 2012

Production Company
ABC Studios, Little Engine Entertainment


Cast and Crew
---
Director
Stephen Shill
Screenwriter
Gregory Poirier
Main Cast
Additional Cast
Keith Carradine
Aunjanue Ellis
Gina McKee
Synopsis
---
Becca Winstone (Ashley Judd) is a happily married mom to Michael Winstone (Nick Eversman). She wants her husband, Paul (Sean Bean), to hurry home from Vienna with their only child. She's ready to give Michael a little brother or sister. Life seems perfect until...
BOOM! Paul is inside his rental car when a massive explosion turns the vehicle into an inferno. Michael screams for his dad as Becca cries out for her son through the phone. It's chaos in Vienna. It's agony back home for Becca. An older gentleman, Martin Newman (Keith Carradine), returns Michael to his mother back in the States. We don't know much about the delivery man, but we can tell he's someone Becca trusts.
10 years after the car bombing, an 18-year-old Michael lets Becca know that he's been accepted to a summer architecture program in Rome. This is news he knew his protective mom would not like. Michael promises to call and text often. He has a special code for Becca: 235@W'. Michael says, "23 is my jersey number, then five because the heart is the fifth largest organ in the body, "at" W followed by the symbol for prime. You're the head of the family, you're Winstone Prime. So, all together it means "I love you."
Michael stays true to his word by calling and texting every day. Then a week passes without any contact. Becca tells Mary, her best friend and flower shop partner, that Michael hasn't been seen by anyone in Rome for several weeks. He's been kicked out of the architecture program. Becca knows something has happened to her son.
Becca is on the next plane to Rome. She uses a video message to track down an apartment where Michael had been. A plate of food on the table has been there awhile. Michael's cell phone shows calls to someone named Francesca. When a man armed with a gun makes his way into the apartment, Becca engages in a violent struggle with the intruder. Both combatants are obviously highly-skilled at hand-to-hand combat. But the intruder is no match for Becca as she strangles the life out of him.
Becca snaps a photo of the dead guy, then swipes his weapon and goes on the run. She makes a call to Giancarlo Rossi (Adriano Giannini), an Italian native who has been an Interpol agent for two decades. He lets Becca know that the man she killed was a former Italian intelligence agent. The guy's been a ghost for the past four years.
In Paris, Agent Dax Miller (Cliff Curtis), Deputy Chief of the Western European station for the CIA, wants to know all about Becca Winstone. He learns that Martin Newman trained her when back when she was a CIA operative. Her husband was also an active agent until he was killed by a terrorist bombing in Vienna. Dax also learns that Becca has pretty much been a PTA soccer mom since retiring from the agency. Of course, that doesn't mean her skills as a field operative aren't still fully honed.
Becca tracks down Francesca, who was likely the last person to see her son. She tosses away the nervous young woman's cigarettes. Motherly instincts. Francesca says Michael never returned from a trip to the corner store. She also reveals the location of a soccer bar Michael likes. Two armed men open fire when Becca tries to visit the place. She leads them on a wild motor scooter chase before escaping into the night. When Becca returns to her first stop, she finds Francesca dead in an alley.
Becca heals her wounds at Giancarlo's place. These two were obviously more than just friends in the past, but Becca ultimately chose a life with her husband and Michael, who is still missing. Becca hacks into a security camera that recorded her son's abduction. Some men tossed him into a van with French plates. Who they are and what they want with Michael remains a mystery. The van came from a French import/export company in Paris. Becca makes a beeline for the City of Light.
Dax Miller's team tracks down Becca on a train. It isn't easy, but they bring her in to the CIA substation in Paris. The Agency doesn't want an operative running around Europe with her own agenda. Becca says, "I am mot CIA. I am a mother looking for her son." She won't ever stop until she finds him. Dax gives Becca three hours to do just that.
Becca breaks into the warehouse where the abduction van now sits. She takes out an armed guard but not before gunshots smash open a large Buddha statue. There are bricks of opium inside. This place is obviously part of a large drug smuggling operation. Becca finds shackles attached to a bed. She knows Michael was there after seeing 235@W' etched into the wall.
Becca finds a hidden envelope filled with photos of her son at various times in his life. Someone has been watching him since he was a little kid. Becca clues in the CIA as to the location of the warehouse but doesn't wait around for them to arrive. She also leave note letting them know Michael was there. All this gets Dax into hot water with his boss, Jamie Ortega, who is back in Washington. He's ordered to issue an agency-wide alert for Becca Winstone.
Becca thumbs through the photos of Michael as she crosses a bridge over the Seine. BANG! BANG! Gunshots pierce the night. Becca is hit. She falls into the river as the scattered photos of her son surround her motionless body. Becca sinks below the water leaving only the reflection of the Eiffel Tower on its now still surface.