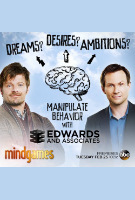 TV Info
---
Episode Premiere
March 25, 2014

Distributor
ABC

Genre
Drama

Show Period
2014 - 2014

Production Company
20th Century Fox Television


Cast and Crew
---
Director
Romeo Tirone
Screenwriter
Eli Attie
Main Cast
Additional Cast
Marcus Giamatti
Sandra Delgado
Katherine Navigato
Antoine McKay
Synopsis
---
The team is hired by Jim McKenna, a researcher who tried to blow the whistle on his employer for creating dangerous genetically-modified cauliflower, but in the process was fired and had his life ruined. His company also silenced his researcher pal, Aaron Blinken. Jim wants the team to convince his former friend to blow the whistle on the company before he loses access to the proof. A curveball is thrown when Jim's estranged wife says that her nothing her husband is saying is true.
As Jim tries to convince the team that he's not crazy, Clark has a mini-meltdown and flees the client's apartment. No one knows why. As for Ross, he's leaning towards believing Jim. They can help the guy get his life back and stop a potential health crisis. The team enacts a plan to convince his former colleague, Aaron, to leak documentation to validate McKenna's claims and expose their employer.
Megan is ready to mix sex and religion to get into Aaron Blinken's subconscious, but a panicked Clark calls off the operation. Ross orders his brother to get some rest. That doesn't happen. Clark has a major episode in a clothing store. Ross brings him home. Clark calms down thanks to the help of some emergency meds. Ross is furious at Beth for not keeping his brother under control. He gives her the 411 on how to handle Clark in the future.
Ross puts Miles in charge of the case. He believes his parents want him to fail. He now has something to prove. He recalls a study Clark once did that may help Aaron cave on his fear of being a whistleblower. They just need to wear down his brain. Ross wants to pick Clark's brain first, so he keeps him off his meds for a spell. He gets Clark to admit that his meltdown was over their dad. It's a guilt thing. Clark always felt he was the reason their father got drunk and crashed his car.
Clark seems to be on top of his game again. Of course, he still believes he's on his meds when he returns to work. The team tricks Aaron into getting a brain scan. They realize that Megan needs to be a Bulls fan that lost her way to get him to argue with her. The plan is to get Aaron so worked up on that his defenses on balking against whistleblowing will be way down. Too bad Clark may derail things due to the fact that he's in the middle of a manic cycle.
Ross convinces Jim to help with the final phase of their plan. An impassioned plea is made. Jim asks Aaron to confirm that he wasn't imagining the whole thing. Aaron initially can't do that because he doesn't want to end up like his old friend, but then has a change of heart. The dark secret of the dangerous cauliflower is finally revealed to the world. Jim is completely overjoyed when his family comes back to him. The outcome of the case is truly good news, but tragedy strikes when Clark takes the wheel of the car to drive home with Beth. He's still off his meds when... CRASH! Their car plows into a street pole.