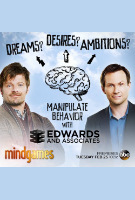 TV Info
---
Episode Premiere
March 18, 2014

Distributor
ABC

Genre
Drama

Show Period
2014 - 2014

Production Company
20th Century Fox Television


Cast and Crew
---
Director
Arlene Sanford
Screenwriter
Kyle Killen
Main Cast
Additional Cast
Katherine Cunningham
Mark L. Young
Ronald Conner
Synopsis
---
A newly elected congressman considers breaking one of the core promises of his campaign by voting against a bill that would make trigger locks for handguns mandatory. His change of heart deeply affects his young son, Ryan. So the kid hires the firm to get his father to change his mind. Ryan accidentally shot his little brother six years ago. His father vowed to do something to stop tragedies like this from happening again. Now political party pressure is swaying his resolve.
Clark wants to bring back memories of how the congressman used to be in his campaign days. They visit his old headquarters to get a sense of what it smelled and sounded like. There were whiffs of fried chicken and music from the sax of a homeless man back then. During the campaign, the congressman had rage, resentment and sadness toward Ryan. Clark worries that if they bring him back to that time, he may revisit the anger he felt toward his son.
Ryan lets Clark into his house so he can use chicken smells and sax sounds to influence his father while he sleeps. When it comes time to sign the bill, the congressman can't bring himself to do it. He also can't bring himself to look at Ryan. The kid is willing to live with that as long as the law gets changed. Clark isn't taking things as well as his client. This case brings up his own father issues of the past. He ends up getting hammered and arrested.
Clark believes they need to repair the relationship between the congressman and his son. It'll help him with his own demons. The team agrees to help. Megan says something that makes Clark think of apophenia—the human tendency to see patterns in randomness, to see meanings in coincidences. Clark has a plan to have the universe bring Ryan and his dad back together. They'll create coincidences that remind a father about his son.
A cutthroat reporter named Mark Andrews is looking to payback the firm for blackmailing his friend. His article threatens the future of Edwards and Associates. Sam suggests they let this reporter see the good they do. Ross is onboard with this idea. He wants to create a case. Sam claims she's being pushed around by car dealers. They employ tactics to level the playing field. Things go south fast. The reporter soaks it all in for an article that's going to destroy the business. The team opts to go out in a blaze of glory by helping the congressman and his son.
The team sets off a series of coincidences that have the congressman thinking of his son. Everything is going according to plan until it doesn't. Clark has no choice but to come clean to the congressman about what he's been doing. He begs him to forgive Ryan. He can't imagine what it's like to lose a son, but he knows it's not too late to get the other one back. Clark's words hit home. The congressman meets with Ryan. He gives his son a big hug. All is well. All is forgiven.
The team reads a copy of the scathing article. It's bad. It's really bad. But as far as the business is concerned, it's good. It's very, very good. Dozens of new clients are calling. Perhaps the old saying is true... Any press is good press.