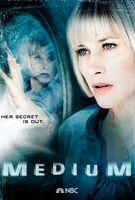 TV Info
---
Episode Premiere
March 31, 2008

Distributor
CBS, NBC

Genre
Drama

Show Period
2005 - 2011

Production Company
Picturemaker, Grammnet, Paramount Network


Cast and Crew
---
Director
Arlene Sanford
Screenwriter
Robert Doherty
Main Cast
Additional Cast
Bill Heck
Marianne Muellerleile
Lee Garlington
Ryan Cutrona
Synopsis
---
Joe drowns his sorrows at a bar, ignoring calls from Allison. He catches a glimpse of her on the news, outside the hospital where Melanie and Joanna are recovering from their ordeal. Cynthia's surprised to find Allison waiting for her at the hospital. She thinks Allison got everyone's faces confused from nine years ago, but Allison knows she didn't. She believes that Joanna is a sociopath, and the mastermind of the whole thing. Cynthia points out that it wasn't Melanie who killed her captor, but Joanna.
Joe returns home from the bar to give Allison the silent treatment. That night, Allison dreams about Melanie in handcuffs as her captor holds a gun to her head. Joanna pleads with him to take her, then checks her voicemail messages upstairs in the kitchen. There's a message from her mother, mentioning that Cynthia and Allison stopped by her store, followed by a message from Cynthia. Joanna proceeds to the bedroom and shoots her boyfriend.
Bridgette finds Joe sleeping on the couch. She's had a dream. Joe needs to go to the bank and talk to a white-haired man who wants to give him a bunch of money. Joe scoffs, but Bridgette tells him to trust her. Allison knocks on Cynthia's door at the crack of dawn to tell her about Joanna's phone messages. Allison and Cynthia are the reason Joanna killed her boyfriend. Allison wants to talk to Joanna and Peter Connolly, Joanna's boyfriend from nine years ago.
Joe goes to the bank and finds a white-haired man to talk to. Cynthia and Allison visit Joanna in her hospital room. Allison gives Joanna the stink eye, but Joanna holds firm, claiming she's never met Susie or Peter. Cynthia explains that Susie is her daughter, and she will go to every length to find out who abducted her. Cynthia intends to speak with Peter next. Joanna muses: Will Peter give a full confession? Without one, Cynthia doesn't have a case.
Allison begs Joe to sleep in their bed with her, and talk about his day, even though he's mad at her. He admits that he went to the bank to see the man in Bridgette's dream. Walter did want to give Joe the money, but with two mortgages and an idea for an invention, he doesn't qualify for a loan. He tells Allison that he needs her to sign the papers to release the girls' college fund, because he needs the money.
Allison dreams about Cynthia and Susie, sitting at the edge of a lake at sunset. When it's time for Susie to go, mother and daughter say a reluctant and tearful goodbye. Susie walks into the lake and goes under. In the morning, Bridgette draws a picture of the white-haired man at the bank for Joe. Since Walter didn't have a moustache, Joe talked to the wrong guy. Joe tells Bridgette to let it go, but she knows she's right.
Cynthia and Allison visit Peter Connolly. Cynthia claims that an anonymous tip came into Ameritips, fingering him as her daughter's kidnapper, rapist and killer. She's going to take her time and build a strong case, but he might want to cut a deal with the DA. When he fingers the cross around his neck, Allison has a vision of Peter talking to Joanna after disposing of Susie's body. They're both soaking wet. Devastated by what they've done, Peter breaks up with Joanna.
Allison butts into the conversation, telling Peter that they know Joanna was the driving force, and she's the one they want. It's important that he felt remorse and stopped his relationship with her. Peter closes and locks the door in their faces. In the car, Allison apologizes to Cynthia for not having more for her. When they pass a lake, she tells Cynthia to turn down a road, and directs her to the place she saw in her dream.
A forensics team pulls a skeleton out of the lake. Scanlon is on hand to advise Allison that she should have left the scene after making the call, because people are starting to ask questions. She wants to know how long it will take to ID the skeleton. They know that the skeleton is female, and that she has three metal pins in her left femur. Cynthia knows without a doubt that the skeleton is Susie.
Joe and Allison watch the TV news report on Susie's discovery. In an interview, Cynthia claims that the skeleton yielded physical evidence, even though it didn't. Allison tells Joe that she'll sign the papers to release the girls' college fund, but only if he promises to make paying it back his top priority. They plan to go to the bank in the morning, and Joe agrees to return to bed. Allison jokes that she's never sleeping with him again.
Peter is watching the TV news report about Susie when Joanna calls, claiming that Cynthia's bluffing about the physical evidence. She tells him to be strong, and it will all be over soon. In the morning, Cynthia calls Allison. Peter wants to talk about a deal, and she thinks he's ready to crack. Allison agrees to go with Cynthia, promising Joe that she'll meet him at the bank afterwards. Bridgette offers to go to the bank with Joe, eager to lay eyes on her white-haired man.
At the bank, Bridgette calls to Joe. He slips on a wet floor and hurts his arm, as she points to a cardboard cut-out of her white-haired man. Meanwhile, Allison and Cynthia find Peter at his home, dead from a bullet to the head. They proceed to the yarn store to talk to Joanna, where Cynthia accuses her of killing Peter. Joanna tells Cynthia to leave or she'll call the authorities. Cynthia promises Joanna that it's far from over.
Allison is devastated to see Cynthia's pain, knowing that there's no way they can nail Joanna. Cynthia intends to bury Susie, and apologize for not bringing her killer to justice. Joe calls from the hospital with a wrist fracture, but hangs up as the real version of Bridgette's white-haired man shows up to give him $15,000. Joe's elated that they won't have to dip into the girls' college fund, but Allison is still preoccupied with the case.
Joe reminds Allison that she did save Melanie's life, and she cheers up. Cynthia calls, asking Allison to meet her. Allison finds Cynthia sitting on the front stoop of a house. Cynthia tells Allison a story. When Susie was three years old, she didn't look out for her, but now she finally has. Fearing the worst, Allison enters the house to find Joanna shot dead. Cynthia has already called the cops, and asks Allison to hold her hand and wait for them with her.