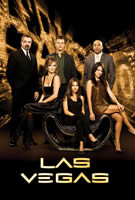 TV Info
---
Episode Premiere
February 23, 2007

Distributor
NBC

Genre
Drama, Crime, Thriller

Show Period
2003 - 2008

Production Company
Gary Scott Thompson Prod., DreamWorks, NBC


Cast and Crew
---
Director
David Solomon
Screenwriter
Matthew Miller
Main Cast
Additional Cast
Teresa Huang
Keisuke Hoashi
Tom Beyer
Jill Bartlett
Casey Sander
Synopsis
---
Mike is gung ho about the upcoming company picnic where the front office faces off against the back office, but no one else seems to care. Meanwhile, Danny gets a call from Mary, who smokes a cigarette outside of the courthouse as she prepares to testify against her father.
At Wolfgang's, a spy from the Bellagio tells Sam that Peterson, a Wall Street hedge fund billionaire, is coming to town. The spy asks a price of $20,000 for Peterson's cell number. In Ed's office, Ed tells Mike that Casey Manning, the current Montecito owner who started the annual Montecito games, is dead from being strangled by a giant squid. Ed tells Mike that he will now manage the picnic. When Ed tells Sam about Casey she is startlingly indifferent, though her grief comes out during a private moment.
Danny surprises Mary at the courthouse to offer his support. She tells him that the trial is over and the jury is now deliberating. Later, Danny threatens Mary's father in the courthouse bathroom, warning him to keep his hands off Mary's little sisters.
At the casino, Mike tries to make a wager with Ned, who runs the back office, but Ned insists that Ed himself has to make the bet. Mike sees that the back office has an entire practice schedule and some ringers. To counter them, Mike hires Jillian as an assistant manager at Wolfgang's so she can compete in the golf tournament.
Sam tells Danny that she needs $20,000 to pay for Casey's funeral and he agrees to have the money wired to the cage. Moments later, Danny catches Sam on a security monitor paying the money he gave her to the Bellagio spy.
Ed and Ned meet in neutral territory to work out a deal. If Ned's team wins, he gets Ed's office and Danny and Mike will install security systems in Ned's department heads' homes. If Ed's team wins, Ned's team will work a free weekend.
Sam calls the whale, pretending to be from the Bellagio, and makes sure to get all his preferences wrong. Danny interrupts her, and she tells him the truth and offers to pay him back $40,000. Meanwhile, Delinda fires her mom after she makes one too many mistakes at Wolfgang's.
Sam greets Mr. Peterson as he arrives at the airport on his private jet. Since the Bellagio car isn't there, she offers him a ride. Inside the limo, four Asian girls wait to keep him company.
Mike's team isn't happy to learn that they'll have to install security systems while the back office only has to work a free weekend. The games get underway, and Sam arrives just in time for the hot dog eating contest against "the pig," one of Ned's ringers.
On the volleyball court, Danny suspects that they're opponents are ringers. He also learns that Delinda never played college volleyball; in fact, she admits that she never even went to college! As Ed and Ned have their arm-wrestling showdown, Sam gracefully stuffs her face with hotdogs.
Sam easily defeats "the pig" and Ed defeats Ned, but Delinda and Danny's loss at volleyball puts their team behind. On the tug-of-war, front of house easily defeats some girls who play in the mud. When it's time for the obstacle course, Mike nearly wins until the sight of mud-soaked girls hosing each other off makes him fall apart in the clutch.
That night, Los Lonely Boys wails out some "Texican" rock n' roll for the Montecito employees. At the casino, Sam continues to impress her new whale while Ned settles into Ed's office, and Ed gets used to his new digs in the basement.
Sam is pulled away from Peterson to speak with a lawyer who tells her that Casey was poisoned and that he left Sam the Montecito in his will, making her the casino's new owner. Mary calls Danny to tell him that her dad got off. When they hang up, Mary goes to a pawn shop to buy a gun.