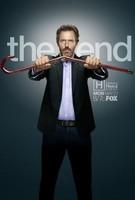 TV Info
---
Episode Premiere
May 04, 2009

Distributor
Fox TV

Genre
Drama

Show Period
2004 - 2012

Production Company
Heel and Toe, Shore Z, Bad Hat Harry


Cast and Crew
---
Director
David Straiton
Screenwriter
Lawrence Kaplow, Pamela Davis
Main Cast
Synopsis
---
At Lincoln Center, two ballet dancers, Penelope and Jeremy, rehearse. Jeremy fails to catch Penelope as she leaps, causing her to crash on the floor. She is unable to breathe and her lungs struggle.
House is at home, hiding from work. Amber sits next to him on the sofa. Foreman comes by to inform him that Cuddy will fire him if he doesn't return. Back at the office, the team informs him about the ballet dancer's condition. She does not have any lung trauma or STDs. Not listening, House suggests an STD. Amber, who only House can see, suggests dehydration. House deduces that this dehydration could be hiding an infection. He orders to have the patient treated for pneumonia.
Wilson is with a patient when House walks into his office. He announces to Wilson that he is hallucinating, and he requests he be checked for sleep apnea. Amber is there and chimes in. House tells that Wilson he is envisioning Kutner.
Cameron tells Chase that she has a vial of her dead husband's sperm. Chase freaks out when she requests one from him. Meanwhile, Wilson tests House in the sleep lab. He diagnoses brain trauma or addiction symptoms, because House doesn't have sleep apnea.
The next day, House enters his office along with Amber. Wilson is there. Foreman briefs them on Penelope. She is not responding to antibiotics and her lungs are collapsed. The doctors cannot perform a test to confirm the pneumonia. House suggests doing a transtracheal aspiration, which is a radical test procedure. House then hands Wilson a list of possible problems he may be suffering from -- including infection, trauma, MS, schizophrenia and Vicodin. House pulls out equipment and Wilson draws his blood.
Penelope undergoes the test, which injects water into her lungs. She has a violent reaction, and her skin starts to peel off. Transferred to the burn unit, Penelope is having skin grafted on her. House observes this as Amber takes on his point of view and looks closely at Penelope. He insists on focusing on the lungs as the problem. She could have a liver tumor that has spread to the lungs. House calls for an ultrasound of the liver to find any possible masses. Foreman wants to address the skin issue, but House thinks that they caused it by treating Penelope with antibiotics. She has a rare reaction called Toxic Epidermal Necrolysis. Foreman and Thirteen go test this theory.
House (with Amber in tow) finds Wilson. House feels guilty about the antibiotics and thinks that there must be something wrong with the limbic area of his brain to make him feel guilt -- thus, he must have MS. House visits Penelope in the burn unit and apologizes. In the hallway, House feels strange having just apologized to someone. Foreman tells him that he could not perform the liver biopsy he ordered, so House suggests a transjugular liver biopsy.
Foreman notices that House is checking in with Wilson. House is sure he has MS. Foreman and Chase perform the biopsy on Penelope. Chase tells him about Cameron's request. Penelope's heart becomes erratic and is sent into A-Fib.
As the team meets, Foreman asks why Wilson is suddenly in attendance. The liver biopsy comes out negative for cancer. Amber searches around for an exacto knife and cuts her wrist to make House realize they could stop Penelope's heart for a few minutes and get a clear view of it. The team debates this. House finds Wilson for help. He admits that it is Amber that he has conjured up in his head, not Kutner. Wilson informs House that he does not have MS. However, his vicodin levels are too high. House would rather undergo electroshock therapy than go to rehab to get Amber out of his mind. Wilson warns against this.
Chase stops Penelope's heart in the MRI machine. Amber sits across from House as he calls Wilson, who is in the cafeteria looking at rehab brochures. In the control room, the team scans the MRI images as fast as they can. House injects himself with insulin and goes into shock. Foreman sees something shadowy by the aorta but Chase needs to restart the heart. He has trouble bringing Penelope back, but he finally succeeds.
House drifts off and seizes as Wilson enters the office. As he recovers, House is confident that Amber is gone. The team briefs House about what Foreman saw and discuss what it could be. They look at the patient and House picks up that Penelope's boyfriend Jeremy has a tinge of guilt in his devotion to her. He thinks that Jeremy is holding vigil because he gave her gonorrhea, which could have gone to her heart. This may be hidden and is what Foreman saw.
House is eating at a bar when Foreman calls with news that Jeremy does have gonorrhea. However, it seems that Penelope was the one who gave it to him. House's theory is wrong. House turns to see the singer on stage at the bar -- it's Amber. Alarmed, House has Wilson come pick him up.
House packs to go to rehab. Foreman calls to let him know that the infection has made Penelope septic, but Wilson tells Foreman that House is off the case. Amber tries to persuade House not to enter rehab, but House walks out.
Foreman, Taub and Thirteen try to figure out how to fix Penelope's heart. House walks into Cuddy's office and asks her for help with his drug problem. As Chase operates on her heart, Penelope's hands and feet turn black from their closing blood vessels.
Cuddy tends to House, as he detoxes at home. Amber urges him to give up. At the hospital, Chase tells the patient that they will have to amputate or else gangrene will set in. As a dancer, Penelope would rather be dead then not have feet. The team considers letting her die. They opt to operate on Penelope using vasodilators to open the arteries in her hands and toes. The surgery is successful. Penelope recovers from surgery without her boyfriend there. Chase tells Cameron he isn't comfortable with her doubts about him.
With Amber still lingering around, House is at the tail end of his detox. He and Cuddy bicker. House realizes that they are alone. Amber has suddenly gone. House and Cuddy start to leave his apartment. He thanks her and they look at each other. She asks if he wants to kiss her. He replies that he always wants to, and they kiss. Passionately.