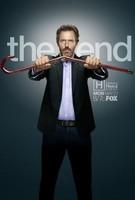 TV Info
---
Episode Premiere
December 28, 2004

Distributor
Fox TV

Genre
Drama

Show Period
2004 - 2012

Production Company
Heel and Toe, Shore Z, Bad Hat Harry


Cast and Crew
---
Director
Bryan Spicer
Screenwriter
Thomas L. Moran
Main Cast
Additional Cast
John Mankiewicz
Endre Hules
Henri Lubatti
Brennan Elliott
Clementine Shepherd-Ford
Myndy Crist
Synopsis
---
After a morning romp with his wife, a man named Ed returned home to find his spouse sick in bed. Elise has remained there for days. At the hospital, Dr. Cameron tells House that the patient has been sleeping 18 hours a day, but the tests don't reveal anything.
House and his team go through the possibilities: Depression? Parasites? House orders new blood work and another MRI. After more testing, Elise is told that there is no answer to her neurological problems. She goes into seizures.
House starts to suspect breast cancer. He also inquires about Elise's relationship with her husband. Cameron sets up a mammogram, and Elise reveals that her mother was about the same age when she died of cancer.
The new tests show no tumors. Dr. Wilson thinks it's a small cell tumor, which is hard to locate. House wants to ignore the tumor until it gets bigger. House sends Dr. Foreman to Elise's workplace at a restaurant. The chef is adamant that the kitchen is perfectly clean.
Cameron is talking to Elise when she complains that her arm itches. Elise then sees her arm burst open and hundreds of ants crawl out. She screeches for the doctors to get them off her. Yet she is only hallucinating.
Tests are still inconclusive. House believes that all of Elise's symptoms fit in with an African sleeping sickness. However, she has never been to Africa and never had a transfusion.
Cameron, Foreman and Dr. Chase consider amongst themselves to start treatments anyway, but each of those treatments would cause more problems.
House then has a brainstorm. Anything that's in the blood can be transmitted through sex. He dispatches Foreman and Chase to ask Ed and Elise about their fidelity. They both adamantly deny any affairs.
Elise drops into a coma. The doctors still have no explanation. Again, Ed claims he has not had an affair.
House tells Ed that he is going to give her a potentially fatal medicine and needs his consent. If Ed suspects there might have even been one time Elise was unfaithful, then they need to start treatment immediately.
Foreman and Chase inject the dangerous medicine. Elise's fever rises to 104. Just as House is telling Ed that they should have seen an improvement, Elise comes out of her coma.
House tells Elise that he must know who she had an affair with so that the man can be alerted and given treatment. Elise cries, knowing that Ed has left her. Cameron tracks down Elise's former lover, who has a young son.