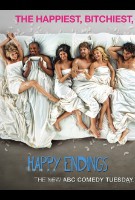 TV Info
---
Episode Premiere
January 04, 2012

Distributor
ABC

Genre
Comedy

Show Period
2011 - 2013

Production Company
Sony Pictures Television, FanFare Productions


Cast and Crew
---
Director
Jeff Melman
Screenwriter
Gail Lerner
Main Cast
Additional Cast
Faith Prince
Nate Torrence
Synopsis
---
Max and Jane both calls dibs on a sweater that Penny found at her place. There's only one way to determine the rightful owner. Each must pick out a hideous outfit the other must wear. The person who takes off his or her ugly ensemble first loses. Let the bad fashion games begin!
When Max dons his outfit, he's an odd vision in white with suspenders, a fluffy hat and a picture of Princess Di on his tight t-shirt. Jane looks like an extremely hippie version of Carol Brady. There's only one way to end this competition. They place a call to the fire department, as neither of them can resist looking hot for firemen.
Brad and Alex realize they don't have a lot in common. Jane wants her hubby and sis to bond, so she orders them to spend time together. The fact that they both ask Max to give them an "out call" about a meteor headed for Earth only adds to the awkwardness. Things pick up when Brad runs into Alex at the movies. They both secretly love romantic comedies. Hey, who doesn't? Don't answer that.
Dave is a little flustered when his therapist, Dr. Rick Rickman (guest star Ken Marino), asks for Penny's phone number and then tracks her down at her office. He thinks his shrink may be a stalker. Penny is flattered. She says, "What do you wear to a stalking? Stockings? No, that's too on the nose."
When Penny refuses to stop dating Dr. Rick Rickman, Dave decides to go out with Penny's childhood therapist, Dr. Roz Liebowitz. Actually, Dr. Roz is her current-day therapist, too. Anyway, things get very uncomfortable when Dave and Dr. Roz crash Penny's date with Dr. Rick. Both shrinks believe the two friends have unresolved feelings for each other. Could that possibly be true?
Alex and Brad exit the movie discussing the various plot points of the romantic comedy they just watched. Oh, who are we kidding? Their discussion is all about the plot points of every romantic comedy ever made. They talk about the fact that the boy and the girl didn't realize how they were meant for each other until the very end. They also mention the romantic fountain featured in the movie. It looked a lot like the one Dave and Penny walk past on their way home. Hmm.