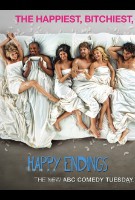 TV Info
---
Episode Premiere
December 07, 2011

Distributor
ABC

Genre
Comedy

Show Period
2011 - 2013

Production Company
Sony Pictures Television, FanFare Productions


Cast and Crew
---
Director
Jeff Melman
Screenwriter
Hilary Winston
Main Cast
Additional Cast
Gary Kraus
Gary Anthony Williams
Jamie Denbo
Jessica Brown
Synopsis
---
Penny needs someone to play Santa for a charity clothing drive. Max is jazzed strap on his best chunky belt to portray jolly St. Nick. Actually, he probably won't be all that jolly since he hates holidays and kids. On the bright side, Max does love making extravagant promises he can't fulfill. Plus, the $500 the job pays will be a welcome Christmas gift.
Max gives a rather lackluster performance as Santa until a young boy's selfless attitude melts his cynical heart. He's amazed at the affect he has on people while in his red and white suit. Max's mere presence stops a young thug from stealing Penny's purse. The mugger just couldn't do something like that in front of Santa. So he accosts another lady a little farther down the block. It's a Christmas miracle!
Brad and Jane have big plans for a tropical holiday vacation in Turks and Caicos. Their spending cash gets stashed in Jane's holiday Hub Tub, which is a storage bin that turns pesky holiday organization into an art form. The tub also holds $200 in Christmas bonus cash for their housekeeper Gita. Unfortunately, Jane accidently hands her the envelope containing the $2,000 they were planning to use on their tropical trip. Oops!
Jane can't bring herself to take the money back from a supremely grateful Gita. Neither can Brad, even after he learns his housekeeper is using her bonus to go to Turks and Caicos. Jane can't let that happen, so she swipes the envelope of cash from Gita's purse. How completely Grinchy of her!
Dave mocks Alex's holiday tradition of giving out homemade books of coupons that no one ever uses. The "Nibble Your Name into a Cob of Corn" one does sound intriguing though. Dave decides to cash in every single coupon he has. First up is the "Dinner and a DJ Coupon" featuring DJ Alex Haley. This was Alex's nom de plume in college, and it's also the name of that renowned author. Many black fraternities hired her sight unseen. This latest DJ gig with Dave must really be helping her get back to her roots.
Max is overcome with the Christmas spirit. The kids sitting atop his lap often bring him to tears. Then a local cop wants to bring him into police custody after Gita accuses him of stealing her bonus money. Jane knows that she must stop this miscarriage of justice, so she tells the officer that Max didn't steal the money. The real culprit is Brad. Eventually, Jane comes clean and no one gets arrested. But Gita still gets to go to Turks and Caicos.
Jane and Brad enjoy a somewhat tropical holiday when Alex makes good on the "Indoor Beach Party" coupon she once gave Dave. She did it. Alex fulfilled all of her coupon obligations except for one. Dave has yet to redeem the voucher for a free kiss. Alex did promise to honor all the coupons, so she and Dave share a secret smooch. Who needs mistletoe, right?