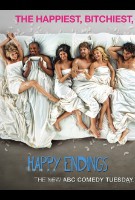 TV Info
---
Episode Premiere
November 23, 2011

Distributor
ABC

Genre
Comedy

Show Period
2011 - 2013

Production Company
Sony Pictures Television, FanFare Productions


Cast and Crew
---
Director
Victor Nelli
Screenwriter
Sierra Teller Ornelas
Main Cast
Additional Cast
Rob Riggle
Chryssie Whitehead
Mary Portser
Austin Kane
Shyloh Oostwald
Synopsis
---
Brad asks his mailman, Drew (guest star Rob Riggle), to join him and Dave to play some hoops. The always-enthusiastic letter carrier is even more gung-ho on the basketball court. Actually, he's a complete freak. Brad and Dave are about to sever all ties until Drew offers them some sweet seats close to the action at a Bears game. Sadly, those seats are in a parking area where they watch the game on a TV in the back of a car.
Once again, Dave and Brad try to break free from the clutches of their psychotic new friend. Drew threatens to use his power as a postman to make their lives miserable. The guys have no choice but to go down to the post office to complain. Brad also wants to pick up some Karl Malden forever stamps while they're there.
Brad and Dave learn they no longer have to worry about their mailman going postal on them. That's because a polar bear mauled Drew to death at the zoo. What luck! As it turns out, no one at the post office knew much about Drew, so Brad and Dave say a few words about him at his memorial service. They even come up with some impromptu dirges truly befitting a guy they hardly knew.
Jane needs a dress for a charity event. Alex volunteers to create a new outfit for her. The problem is that Alex often lacks focus when embarking on projects such as this. Nevertheless, Jane decides to give her a shot. The gamble pays off. Alex creates a simple, elegant dress. Jane loves it!
When Jane gets complimented on her new dress, she boasts that it's an original design created by her sister. There's only one dress like it in the entire world. Actually, there are lots of dresses like it right there at the charity event since it's a popular design from J. Crew. Alex lied because the dress she made is horrific. Jane wears it anyway because she knows her sis will be a top designer someday. Just not today. Definitely not today.
Max is freaking because he must watch his brother's kids for the next three days. This is a huge problem. Max has a blistering hatred for children and all their creepy, tiny features. This looks like a job for Aunt Penny. Kids love her! Well, not these kids. They get really scared out when Pen takes them to a downright disturbing doll museum. The items were hand-crafted with real human hair and teeth!
Max gets free tacos for life at a Mexican food joint because he had their logo tattooed on the side of his body. The kids are impressed by this. They love their Uncle Max. This drives Penny crazy. She's desperate to have the children love her, too. She dresses up as Princess Penny from the Palace of Chicago and puts on a puppet show featuring Beyoncé and Jay-Z. Nothing works. The kids still prefer Max.
Max explains that the reason the children flock to him is because he treats them like adults. Uncle Max keeps it real. Unfortunately, he keeps it a little too real. When the kids get uneasy hearing about Max's theories about what happens when you die, Princess Penny swoops in to save the day. She tells the kids tales of a heaven where you can eat free tacos all day long even if you don't have a tattoo. Sounds like a nice place.