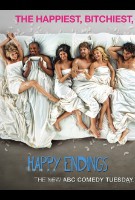 TV Info
---
Episode Premiere
November 16, 2011

Distributor
ABC

Genre
Comedy

Show Period
2011 - 2013

Production Company
Sony Pictures Television, FanFare Productions


Cast and Crew
---
Director
Rob Greenberg
Screenwriter
Josh Bycel
Main Cast
Additional Cast
Riki Lindhome
Eddie Pepitone
Izzy Diaz
Hayes MacArthur
Angelique Cabral
Synopsis
---
Max's high school girlfriend, Angie, has moved to Chicago. A jealous Penny says, "She's the high school girlfriend. I'm the college girlfriend. It's a clash as old as The Clash. I have to hate her." Yet Penny enthusiastically welcomes Angie into the group. It's all part of her diabolical plan to make this woman believe she actually likes her. She's even thinking of buying Angie a $200 accent rug. Yes, Penny is pure evil.
Penny may not like Angie, but Dave sure does. This disturbing turn of events has Max invoking "the code." It's the unwritten rule that dudes don't date other dudes' ex-girlfriends, even when one of the dudes in question is gay. Dave doesn't buy it, so Max lays a passionate kiss on Alex. Message received. Dave will back away from Angie. That's the good news. The bad news is that sloppy smooch has Alex crushing on her gay friend.
Max learns that Dave never did break things off with Angie. This leads to an awkward scene that's headed for cyberspace. Penny used her PR power to get Dave's steak truck a segment on Crazy Randy's Meat & Greet podcast. Thanks to Max, Dave has no choice but to fess up about cooking meat in his underwear without so much as a hairnet.
The code war gets taken to the next level when Max gives his roomie a home permanent while he was sleeping. Penny thinks a curly-haired Dave looks like Keri Russell after she ruined Felicity. It's a spot-on observation. Later, Dave realizes that the code isn't really about sex; it's about his pal's broken heart. This code war is officially over, as is Alex's infatuation with Max after witnessing his disgusting, shirtless eating habits.
Busy Philipps steps away from the cul-de-sac to grab a cappuccino in Chicago. All the stars of Cougar Town are making cameos on other ABC shows. In this instance, Busy's busy checking out Brad just moments before his flirty coworker, Vanessa, happens by. This pretty lady is dubbed Brad's "work wife" by Max and Dave.
Jane believes that since Brad has a work wife, she needs a work husband. Her pathetic attempt at flirting lands her before the company's HR rep, Steven, who turns out to be a cool guy. Looks like Jane just landed a work hubby. Both she and Brad agree to have their occupational spouses over for drinks. What could possibly go wrong?
Brad thinks Vanessa may really be interested in him. After all, how could she resist his tight, sweet-smelling body? She can. Vanessa sees Brad as more of her work dad. Steven, however, is all about spouse swapping as he steps out of the bathroom in nothing but his underwear. We're thinking Jane may be filing for divorce from her work husband.