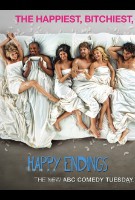 TV Info
---
Episode Premiere
November 02, 2011

Distributor
ABC

Genre
Comedy

Show Period
2011 - 2013

Production Company
Sony Pictures Television, FanFare Productions


Cast and Crew
---
Director
Fred Savage
Screenwriter
Prentice Penny
Main Cast
Additional Cast
Brent Musburger
Fred Savage
Stephen Schneider
Josh Casaubon
Jamie Anderson
Ian Wolterstorff
Synopsis
---
Dave unveils his latest sandwich creation. He calls it "Steaktanic!" This monstrosity of meat is Dave's latest attempt to compete with the hot dog truck that's been parking next to him. It's called "Dogs in Heat." That's almost as catchy as Dave's "Steak Me Home Tonight!"
Dave's Steaktanic idea sinks fast. His next move is to do a commercial. Max wants to direct since he has experience. He says, "You remember my award-winning short film I did in college, Dogleg Right - the gripping tale of a semi-professional golfer who had his leg amputated only to have it replaced by that of his beloved German Shepherd?"
Dave decides to hire a pro to do his very first commercial. It doesn't turn out well. At this point, he has no choice but to give Max a shot at directing the spot. The second commercial is a moving portrait of a man who discovered a love for Chicago street food after sharing a hot dog with his dad. Sniff, sniff.
This remarkably stirring commercial makes absolutely no mention of steak sandwiches or Dave's truck. Hey, at least he and Max learn they were able to reunite a young man with his estranged father through their ad. Now the two strangers are off to get a hot dog somewhere else.
Penny's been dating a new guy named Keith, so she's sending another prospective suitor named Liam Alex's way. This other guy turns out to be beyond extravagant. Liam rents out entire restaurants and provides helicopter tours on his dates.
At home, Liam treats Alex to a screening of The Princess Bride with commentary from Fred Savage. We're not talking DVD commentary either. Fred Savage actually sits on the sofa giving Alex the 411 on the flick. Guess the Dread Pirate Roberts was unavailable.
Penny tries to step things up with Keith relationship-wise. It's just not happening. Penny wants Liam. That's fine with Alex. She's through with all the extravagance. Penny's completely jazzed when Liam shows up in his supremely medieval outfit to take his lady in waiting away. It's the beginning of a romance for the ages until Penny learns Alex had a great time with Keith. Now she wants him back. Love it!
Brad is going to be out of town on business while Jane's annoying sorority sister is visiting. Or is he? Brad is actually just to looking to avoid a weekend of torture with his wife's friend by checking into a local hotel where he meets legendary sportscaster Brent Musburger. That's the good news. The bad news is that Brad forgot the regulator for his sleep apnea device.
Brad sends Max on a mission to fetch the apparatus from his house. Too bad he's caught by Jane, who has been making the most of the fact her friend canceled her visit. She is about to tear into her hubby over the phone until she realizes she's enjoying her alone time. Looks like Jane and Brad are perfectly content taking separate staycations.
Brent Musburger uses some 1984 Orange Bowl game analysis to make Brad realize that he shouldn't have to lie to his wife. He returns home to catch Jane relaxing in her lair of deception. In a remarkable round of simultaneous double talk, Brad and Jane finally come clean about their staycations. They agree that they can have a little private time every now and then.