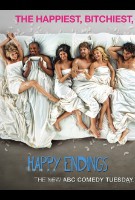 TV Info
---
Episode Premiere
October 05, 2011

Distributor
ABC

Genre
Comedy

Show Period
2011 - 2013

Production Company
Sony Pictures Television, FanFare Productions


Cast and Crew
---
Director
Tristram Shapeero
Screenwriter
Gail Lerner
Main Cast
Additional Cast
Synopsis
---
Max is having money woes. Renting out Dave's room to German tourists while he's out of town is not the answer. The guy needs a job. There are only two men whom he could possibly work for in the city of Chicago. Since Scottie Pippen currently has no need for a sassy butler, that leaves Dave. They'll be the dream team, just like Tom Cruise and Bryan Brown in Cocktail, except with steak sandwiches instead of Alabama Slammers.
After the finest music montage to "Hippy Hippy Shake" since the one in the aforementioned Razzie Award-winning film, Max must get down to work on the food truck. Unfortunately, work is not his strong suit. Neither is customer service, as he drives away clientele left and right. This leads to a heated argument that ends with Dave firing his best bud. Coughlin's Law: Never hire a friend to make steaks; it'll always end in a beef.
Later, Max apologizes to Dave. He sells his collection of Beanie Babies to buy a bitchin' 1984 limo to taxi people around town. He ends up making enough loot to pay the rent. Max isn't about to let the fact that limo drivers need to be specially licensed and bonded slow him down. He follows the mantra of another hit song from the Cocktail soundtrack-"Don't Worry, Be Happy."
Alex adds an infant clothing line to her store. The cute little baby shirts are big hit with teenage girls, who wear the extremely tight-fitting tops with much delight. Alex wants to put a stop to this fashion faux pas, but ends up being sucked in by the teen clique. Penny gets in on the action, too. She even has the girls using the word "ahmah-zing." Maybe it'll catch on at the school!
Alex and Penny are living a delayed dream by finally hanging with the cool kids. As it turns out, one of the girls is sister to Billy, a kid Penny had a major crush on in high school. But the guy only dated college girls back then. Perhaps there's still a chance for romance. As for Lexie (that's what the girls are calling Alex), she's loving her newfound popularity, not to mention her booming business. But can the good times last?
Brad is shocked to learn that his wife sold one of her eggs in college. Jane is not about to let the fact that she signed away all contact rights toward her now 11-year-old daughter stop her from tracking down the family. Jane is impressed when she finally lays eyes on the young lady. Then she's horrified to see her little egg child donning one of Alex's tight baby t-shirts with the words "I'm naughty" written across the front.
Jane demands that Alex stop selling her baby t-shirts to impressionable teens like her little egg child. Her maternal instincts take over to the point where she totally embarrasses Alex and Penny in front of their trio of teen friends. Later, she gets in hot water for trying to lure her egg child into a van in order to give her some unwanted motherly advice.
Jane apologizes to her egg child's mother, who informs her that she's not a mom. They opted to go with someone else after Jane's follow-up donor video scared them into thinking she may be a little crazy. The woman felt like she could possibly be the type of person who would return after 11 years and try to lure her daughter into a van. Now that's some solid maternal instincts.
Alex realizes that her teenage dream can't last once the kids start using her store as a place for underage drinking parties. Penny, however, finds it difficult to sever ties with her young friends when she learns Billy from high school might remember her. She abandons Alex, who's left on her own to ditch the beer keg in her dressing room. But then Penny returns after the mean girls ditch her and she learns Billy still only dates college girls.