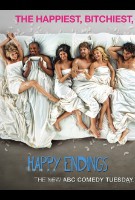 TV Info
---
Episode Premiere
May 04, 2011

Distributor
ABC

Genre
Comedy

Show Period
2011 - 2013

Production Company
Sony Pictures Television, FanFare Productions


Cast and Crew
---
Director
Troy Miller
Screenwriter
Rob Kerkovich, Todd Waldman
Main Cast
Additional Cast
Kevin Christy
Nancy Sinclair
Patricia Forte
Gil Ozeri
Synopsis
---
Dave's having a tough time adjusting to life with Max. It's not that he thinks his new place is a dump and his new roomie is a slob… Wait, that's it exactly. Dave gets a taste of what life used to be like when Alex asks for his help to catch a mouse. The old apartment is so warm and inviting, much like the bubble bath Dave takes after his ex heads off to work.
SNAP! The mouse is trapped, though not for long. Dave lets the little guy go free in order to score a few more days in his former luxury apartment. SNAP! The mouse is trapped again, though not for long. This time Alex sets him loose so Dave can continue to do repairs and make enhancements to her place.
Max has Alex thinking that Dave may be using the great mouse chase as a way to work his way back into her life. The fact that she catches him camped out on her couch in his underwear seems to support this theory. Unbeknownst to Alex, Dave is simply avoiding the deathtrap Max calls a shower. She sends him away while the mouse remains at large.
Brad sets up Max with Franklin, a guy from his office. Max believes his buddy figured they'd get along because they both dig dudes. He calls his good pal a "gaycist." Brad aims to prove Max wrong by pointing out all the things he has in common with Franklin. The grand experiment does not go well.
Max exacts revenge by introducing Brad to Miss Mary, an African-American woman with whom he has nothing in common. This grand experiment actually works. Brad admits he's a gaycist, but Max doesn't mind. He still had raging sex with Franklin. Actually, he didn't do that at all. But his good gaycist friend sure bought into it for awhile there.
Penny wants to move away from the big city until all crime has vanished from the face of the planet. Option two is taking a martial arts class. Jane decides to join her on this little adventure. Now, Penny's good friend can be rather intense. This is evident by all the body slams she doles out during a series of hard-hitting classes. It forces Penny to switch over to a Jazz Kwon-Do class for senior citizens.
Penny puts her newfound jazz-fighting skills to use when she accidentally takes down Dave, who has snuck into Alex's apartment. He just wanted to use the shower, but now realizes it's not his shower to use anymore. Dave and Alex clear the air about the status of their relationship. It's truly over, and that's okay. Dave even hangs up his framed Michael Jordan poster in his new home.
Back at the martial arts studio, Penny is jazzed after all the moves she made on Dave. She's ready to take on a more formidable foe: Jane. Penny unleashes her "Fosse Fists" of fury on her unsuspecting prey. Jane is down for the count. She pops back up thoroughly impressed by Penny's killer moves and all that jazz.