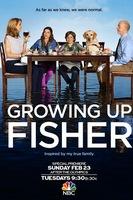 TV Info
---
Episode Premiere
April 29, 2014

Distributor
NBC

Genre
Comedy

Show Period
2014 - 2014

Production Company
Aggregate Films, Universal Television


Cast and Crew
---
Main Cast
Additional Cast
Logan Miller
Contance Zimmer
Synopsis
---
Joyce accidentally reads a text on Katie's phone that gives her a shock: Katie plans to "do it" with her boyfriend, Anthony, after they attend the Spring Formal. She asks Katie for clarification and promises not to tell a soul, except when Katie divulges that she does indeed plan to sleep with Anthony, Joyce panics and almost tells Mel when he comes by to get her famous lemon chicken recipe. Turns out Mel has a date himself - his third first date with Allison, his neighbor, and he wants to impress her by cooking a meal... something he's never done. Joyce hands him the recipe and, with Katie nearby, manages to keep the secret.
Joyce doesn't approve of the plan, however, and decides to confront Anthony at the yogurt shop where he works. Her thinly veiled line of questioning makes her position clear - until Katie arrives to witness the sabotage. This leads Joyce back to Mel on the evening of his date, where she finally lets the secret fly. Not only does Mel ruin the dinner he just cooked, but he and Joyce argue over who should go to the hotel and stop Anthony and Katie. Joyce demands that he allow her to handle it and storms out, leaving Mel with only one option: ask Allison to drive him to Katie's hotel.
Allison agrees against her better judgment and, sure enough, she and Mel find Katie's room covered in rose petals and lit candles. Joyce's appearance moments later makes the date even more awkward - that is, until the three discover it's not Katie's room at all and instead belongs to a couple celebrating their 40th anniversary. Oops. After Allison excuses herself - but expresses how she remains attracted to Mel's attentiveness as a dad - Joyce and Mel find Katie in the least likely place... home. She and Anthony decided not to "do it" on their own. Well, not exactly - they had an argument about Mel that ended with Katie leaving in disgust (in other words, just a continuation of their on-and-off dating saga). But Katie doesn't share that part with her parents and instead allows them to think they won the battle. For now, at least...