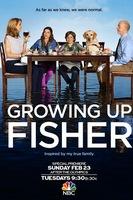 TV Info
---
Episode Premiere
April 15, 2014

Distributor
NBC

Genre
Comedy

Show Period
2014 - 2014

Production Company
Aggregate Films, Universal Television


Cast and Crew
---
Director
Henry Chan
Screenwriter
Amelie Gillette
Main Cast
Additional Cast
Matt Glave
Lela Lee
Joey Slotnick
Nathan Kress. Brian Howe
Synopsis
---
When Principal Sloan gets his first "divorced booty call" and cancels plans to attend a charity event with Mel, Mel considers staying in town and nixing the annual lawyer retreat altogether - which would totally ruin Katie's secret party at his apartment. She encourages him to find a replacement, and lucky for her, Mel meets a nice guy named Pete at the local dog park. The two make for fast friends, and Mel asks him to the event, only to discover Pete has a huge spider web tattoo on his face! Just the kind of thing his lawyer buddies would make fun of him for...
Meanwhile, Joyce finds out Runyen's mom Soojin thinks Henry is a bad influence. In typical Joyce fashion, she confronts Soojin at the family donut shop - only to offend Soojin further. Word travels back to Runyen and Henry, leading to a (fairly tame) ribbon fight during their rhythmic gymnastics class. Everyone feels guilty, and eventually Soojin and Runyen drive over to apologize - except Joyce wants to apologize first. As the two moms try to one-up each other on the apology, Runyen and Henry make up quickly and sneak off to play video games.
A real game occurs on the other side of town as Katie coaches Mel on how to properly disinvite Pete (mainly, to lie), and the breakup goes without a hitch. Problem is, now Mel's right back where he started. Desperate to find him a friend, Katie zeroes in on the food truck owner at the dog park, Don. Same age, same interests... even Mel agrees it's a pretty good match. So while Katie and her friends party it up at Mel's apartment, Don joins Mel at the charity event - and both start off fantastic. Don impresses Mel's buddies, and Katie's big crush Hunter actually takes an interest in her. However, neither last - Mel learns Don only accompanied him because he thought the charity event was for blind people (and he refuses to believe a blind person could ever be a lawyer) while Katie discovers Hunter's fixation on cheap magic tricks is less than appealing. Needless to say, both parties end early.
Back at the dog park, Mel seeks out Pete and apologizes for lying and judging him on a tattoo he can't even see. Pete accepts, and soon enough, they bond over what matters - mutual hatred of a dog owner who refuses to clean up after his dog.