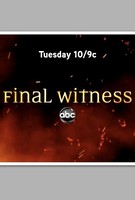 TV Info
---
Episode Premiere
August 08, 2012

Distributor
ABC

Genre
Documentary, Crime, Drama

Show Period
2012 - 2012

Production Company
Lincoln Square Productions


Synopsis
---
When Nina Reiser doesn't show up for a dinner date, Ellen Doren, Nina's best friend, is curious. When Nina fails to pick her kids up from school the next day, Ellen knows something is terribly wrong. Five days later, Nina's minivan is found abandoned on the side of the road. In it, her purse, cell phone and three bags of groceries rotting in the back, but no sign of Nina. When investigators dig into this soccer-mom's past they are surprised by what they find: a messy divorce, a tangle of tempestuous affairs and two lovers vying for her favor.
Nina Sharanova grew up in St. Petersburg, Russia. An OB/GYN, Nina is a go-getter and a beauty, turning heads wherever she goes. In 1999 she meets an American entrepreneur and hotshot software designer Hans Reiser who is in Russia on business. He's brilliant and ambitious; she's intellectual and exotic. After a whirlwind romance, Nina and Hans marry and head to Northern California to start their life together.
It's all passion at first and they have two children right away. But soon there is trouble. Hans wants more kids; Nina wants a career. Hans is away 9 months out of the year trying to run his business; Nina is alone and lonely. The relationship slowly disintegrates and Nina hopes that she and Hans will be able to end things amicably. But when Nina files for sole custody of the children, the real trouble begins. Accusations fly from both sides: infidelity, child abuse, Munchausen's-by-proxy, immigration fraud. Nina just wants to move on - to divorce Hans, to extricate herself from these messy relationships and to focus on the one thing that matters to her: her kids. But before any of that can be resolved, she goes missing.
When investigators finally sort out the lies from the truth and put the pieces of the puzzle together, they learn just how much a mother will risk for her children and they discover what happened to Nina Reiser.