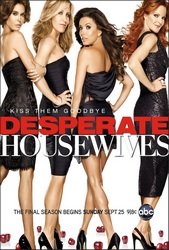 TV Info
---
Episode Premiere
October 15, 2006

Distributor
ABC

Genre
Drama, Comedy

Show Period
2004 - 2012

Production Company
Cherry Alley


Cast and Crew
---
Director
Larry Shaw
Screenwriter
John Pardee, Joey Murphy
Main Cast
Additional Cast
Lisa Banes
Anthony Azizi
Terry Rhoads
Greg 'Christopher' Smith
Felice Heather Monteith
Michael Durrell
Synopsis
---
Since Susan is with Ian at his cabin, she's the last to hear that Mike has woken up from his coma.
In the meantime, Edie has been badmouthing her to Mike, who has retrograde amnesia and can't remember the last two years, including his relationship with Susan. He's been told Susan came to see him often, but Edie paints her as a stalker and insists the two of them were never in love.
Susan tells Ian that the two of them "never should have happened," and rushes to see Mike. She is taken aback when he doesn't remember her, but even more so when he tells her not to bother coming back.
Orson is anxious when he finds out that Mike has come to, until he hears that Mike's lost his memory.
Carlos is furious when he finds Gabrielle selling off his possessions. She says the alimony he's offering isn't nearly enough, so she needs to raise some cash.He tells her he's going to give her the amount she's asking for, but to be able to afford it, he has to give up his apartment -- and move back in with her! At the first opportunity she changes the locks, and then calls the police on him when he tries to break in. When the officers arrive, one cop is fresh off a bad divorce, so he takes Carlos's side. Gabrielle chews them out for taking sides, so she's the one who ends up being dragged away in handcuffs.
Carlos bails her out. On the way home, he says they should drop all this nonsense because they both know they're going to get back together eventually. She assures him they are not, because she doesn't love him anymore. When he doesn't believe her, she tells him that she slept with John again. He stops the car and throws her out on the side of the road.
Parker hates baseball because he isn't any good and quits the team, but Lynette won't let him. She tells Tom, who had given his okay, that she doesn't approve of quitting. Parker gets better with practice, but not good enough to get any hits against a star pitcher. She bribes the pitcher to throw him some slow balls. Parker hits one, but it knocks the pitcher out! His mother discovers the $50 in his pocket and he fingers Lynette. The only way to get Parker back on the team is another bribe -- to the coach, for new batting helmets.
At Parker's next game, Tom takes Lynette's insistence on not quitting personally, especially since Lynette keeps mentioning an open advertising position. He reminds her she swore to support him in looking for his dream job. She admits she's resentful, because she can't quit her job. He decides to apply for the advertising job to make her happy, but she insists she's going to back him while he figures out what he really wants to do.
Parker, meanwhile, has scored a run and they fear that now he'll never give up on the game. But they're thrilled when he twists his ankle and he's done with baseball for good, or at least for the season.
Bree decides to explain Andrew's absence by saying he was at a drama camp. At a school event, a man recognizes Andrew, who readily supplies the context: He was one of Andrew's johns. Orson finds out and decides to tell Bree, including breaking the news to her of how Andrew earned a living when he was on the streets. She's appalled, but more so with the man, who's a seemingly respectable doctor.
She asks Lynette and Gabrielle if she should tell the doctor's wife. Gabrielle advises her that most women who say they want to know really don't, but Bree decides it's her duty. The wife, who had her suspicions, is less than pleased to now have a vivid mental image of his infidelity. She retaliates with a juicy bit of gossip of her own: Bree's daughter Danielle is sleeping with her history teacher.
Bree confronts Danielle, who runs out of the house, insisting that she's in love. Bree tells Andrew she's tired of feeling like the worst mother on earth. Andrew assures her that she did teach them right from wrong, just that sometimes when someone is pushed in one direction, "the other direction starts looking pretty entertaining." She puts her arm around him and tells him that if he ever wants to talk about what happened when he was away from home, she'll listen. He says he's not ready yet.