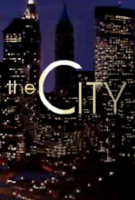 TV Info
---
Episode Premiere
November 17, 2009

Distributor
MTV

Genre
Reality

Show Period
2008 - 2010

Production Company
MTV


Synopsis
---
At Think Coffee, Whitney and Roxy are discussing the blind date Samantha set Whitney up with. Whitney mentions he works at Bergdorf Goodman and Roxy jokes that her date will know more about fashion than she will. Whitney says she is excited about her first blind date. Roxy suggests she go in without any expectations and know the right time to leave. Then Roxy tells Whitney about her upcoming date with this guy Zac. She tells Whitney that she has a bad feeling about him, but that almost makes her more attracted to him.
At ELLE Magazine, Joe Zee asks Olivia to help with a photo shoot for model Brooklyn Decker. Olivia is to pull clothes and accessories for the menswear inspired shoot. When Erin arrives, Joe asks her to come to the shoot as well so that they can discuss PR initiatives with Brooklyn. Erin tells them she will definitely be there.
Later, Whitney meets her blind date, Patrick at Bar Artisinal. Whitney apologizes for being late, but Patrick doesn't mind, instead complimenting her "bling" necklaces. Patrick says he's a salesman at Bergdorfs and asks Whitney if she shops on 5F. It takes Whitney a minute to realize that he's talking about his level at the store. Things get more confusing when Patrick uses the abbreviation LV for Louis Vuitton and gives Whitney condescending explanation of the difference between Dunks and hi-tops.
Meanwhile, Roxy meets her date, Zac, at a bar. Roxy tells Zac she doesn't know many people in New York and left L.A. for a fresh start. Zac says he'll show Roxy the ropes and introduce her to his friends. Roxy asks if he knows a boy for leggy and blonde Whitney, but Zac says guys in New York are only interested in brunettes.
Meanwhile, Patrick asks to eat some of Whitney's watermelon. She tells him the point is to eat it with the cheese, but he continues to eat telling her he'll keep her suggestion in mind. The waiter comes with the bill and the two look it over. Patrick tells Whitney they should "join forces" to pay the bill. Shocked Whitney signs the check as Patrick continues to eat.
The next morning at the apartment, Whitney and Roxy dish on their dates. Whitney tells Roxy about Patrick's weird abbreviations and "joining forces" over the bill. Roxy jokes that they'll have a second date for sure. On a positive note, Roxy tells Whitney that she liked her date. She gushes that it was nice that Zac is well-established in New York considering she's new. Roxy admits she's not sure if she's totally into him, but after hearing about Whitney's date, he sounds like Prince Charming. Roxy tells Whitney that she wants her to meet Zac and a few of his friends when they go out together that night.
At the Brooklyn Decker shoot, Olivia helps Joe pull preppy, "waspy" looks. When Erin arrives, she and Joe step away to check on Brooklyn. As the two admire the shoot's rooftop location, Joe tells Erin how much better Olivia has been despite her past mishaps. Erin tells Joe that his expectations of Olivia may be too low. Joe disagrees and says Olivia just needs to be managed properly. Erin expresses her frustration with Olivia constantly needing her hand held when no one held hers. They go back to the shoot, and watch Olivia help style Brooklyn. Joe tells Erin and Olivia they should attend a dinner party with Cobra Starship later. Joe tells Olivia she has done a great job. Erin leaves.
At the Gates, Roxy and Whitney wait for Zac and his friends to meet them. Zac arrives with a harem of girls -- there isn't a hot guy in the bunch as Roxy was expecting. Zac tells Roxy her table is too small and so he and his friends are going to get their own. She says ok and they'll see him later. Whitney tells Roxy she is disgusted by Zac, and observes that Zac is surrounded by the girls. Roxy angrily tells her friends she hates Zac. Over at his table, Zac tells his lady friends he thinks Roxy has a crush on him, but he's not interested. Zac goes over to talk to Roxy, but she doesn't want to hear him. She yells at him for rudely bringing a group of girls with him when she was the one who invited him. Roxy says she has nothing else to say to him, so he walks away.
Over at Rouge Tomate, Joe, Olivia, Erin, and Robbie Myers, the editor-in-chief of ELLE, dine with Cobra Starship. Joe tells Robbie that Erin and Olivia work together well. He also talks up Olivia's eye and taste for fashion. Impressed, Robbie asks for Olivia's help selecting a dress for ELLE's Women in Hollywood event. When Joe suggests that Erin help Robbie with the press opportunities. Robbie agrees the two make a good team before leaving with Joe. Candace, ELLE's music editor, asks Olivia if she is into music. Olivia says she has always been a fan of hip-hop, but when Gabe Saporta of Cobra asks Olivia if she likes A Tribe Called Quest, she doesn't know who they are. As soon as Olivia says her goodbyes and leaves, the group tells Erin they could feel the tension between them at dinner. Erin reveals that her distaste for Olivia stems from her lackluster work ethic. Erin adds that Olivia has no consequences if she messes up.
At People's Revolution, Roxy and Whitney discuss Zac's behavior at the club. Whitney says his actions were uncalled for and wonders if he was trying to make her jealous by bringing girls. Kelly hears the friends chatting from her office and calls Whitney in. Kelly tells Whitney that she doesn't want to hear the boy talk at work. She calls the behavior inappropriate for the office and says if Whitney wants to be a fashion designer, she has to work a lot harder. Aside from Whitney's earlier sketches, Kelly says she hasn't seen anything else. Kelly tells Whitney it's time to focus on her collection, not boys, and stop wasting both of their time.