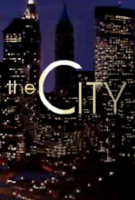 TV Info
---
Episode Premiere
November 10, 2009

Distributor
MTV

Genre
Reality

Show Period
2008 - 2010

Production Company
MTV


Synopsis
---
At People's Revolution, Kelly Cutrone leads a staff meeting. However, she stops the meeting when she sees Roxy talking. Kelly reminds the group that while other companies are firing employees, the People's Revolution team is growing. Kelly wants to keep it that way, but they'll need to step up their work. Kelly goes on to say that they will help designer Mara Hoffman as she debuts her swim collection in Miami. Kelly tells Whitney to attend in order to gain experience for her own future fashion line, and also invites Roxy to accompany her.
At ELLE, Joe Zee tells Olivia that he wants her to cover Miami Fashion Week for the magazine, but he can't afford any mistakes. He says she needs to learn from her past blunders so she doesn't repeat them. Joe tells Olivia that ELLE will also host a big party in Miami with LYCRA. Erin will be there to make sure everything goes off without a hitch. Olivia tells Joe she can handle the task and he can rely on her.
In their room at the W Hotel in Miami, Whitney and Roxy admire the beautiful view from their balcony. Roxy tells Whitney they're on vacation and asks her if she'd like to go lie out in the sun, but Whitney reminds her they are there to work. Whitney tells Roxy they should get ready for a model casting session they're helping with instead. Roxy wants to order room service before they leave, but Whitney tells her they should get something to eat on the way to the casting so they don't put anything on the room charge.
Meanwhile, Olivia and Erin chat while on their flight to Miami. Erin asks Olivia if she is going to the trade shows while at Miami Fashion Week. Olivia says she is only attending what is on her list -- which doesn't include the trade shows. Olivia adds that Whitney is going to be down there working with People's Revolution and she might catch up with her.
At the model casting session, Kelly, Mara, Whitney and Roxy watch models audition for the runway show. Roxy asks Whitney if she wants to go out. Whitney says they can go as long as they get all their work done. Whitney excuses herself to check on Mara, since this is the first time she has ever shadowed a designer. Roxy tells Whitney that after she makes sure Mara is all right, they'll go back to the hotel and party Miami style.
Later that night, Whitney's friend Nick meets up with the girls at The Florida Room in Miami. Nick and Roxy get close, and the two joke about Whitney's more studious nature then them. When the three start to hit the dance floor, Whitney says she will be right back. While Whitney is away, Nick tells Roxy he thinks she is amazing for her free spirit. The two leave together, and Whitney returns to find she has been ditched.
At the Mara Hoffman Fashion Show, Kelly asks Whitney where Roxy is, but she doesn't have a clue. Whitney fills Olivia in about the accessories in the collection, and introduces her to Mara. The designer tells Olivia her inspiration behind the line was a vision quest, like going off on a spiritual journey in the desert. Whitney says she thinks it's very futuristic-hippie. Olivia returns to her seat and tells Erin that everything went well with meeting the designer.
Backstage at the fashion show, Kelly tells her team they need to make the looks flawless. If they don't understand something, now is the time to ask. Roxy finally arrives and locates Whitney, who asks her where she went last night. Roxy tells Whitney she couldn't find her and thought Whitney left, so she decided to just keep going out. When Whitney tells Roxy she called her several times Roxy reminds her that she lost her cell phone two days earlier, so she didn't get her calls. Kelly overhears the argument and approaches the girls. She tells them if they have a problem, they need to take it outside.
Whitney and Kelly are in the tech booth to start the fashion show while Roxy is backstage with the models. Olivia and Erin watch from the audience. As Kelly directs the show, Whitney directs Roxy using her headset. When the show ends, Kelly says it couldn't have gone better. As Mara steps out on the runway, Kelly tells Whitney that will be her someday. Backstage, Kelly congratulates everyone except Whitney and Roxy.
At the LYCRA After Party, Olivia chats with clothing designer Red Carter. Erin sees this from afar as she sits with Judi Sanders, the executive fashion director at ELLE. Erin tells Judi she hasn't been impressed with Olivia so far. She says if Olivia doesn't go to the trade shows while they are in Miami there is going to be a huge problem when they get back to New York. Then Erin approaches Olivia and asks how her first Miami Fashion Week has been. Olivia says she thinks she has everything she needs for her trend report, and though she hasn't gone to any trade shows, she has a lot to show Joe. Erin says she is excited to see what she brings back and returns to tell Judi that she knows Joe will be concerned that Olivia didn't attend any trade shows.
At ELLE in New York, Joe, Erin and Olivia discuss what they saw at Miami Fashion Week. Erin says photos from the LYCRA After Party have been outsourced everywhere and the trip was hugely successful press-wise. She went to the trade shows, met with tons of publicists and model agents. Joe then asks Olivia about the trends she saw at the trade shows. Olivia tells Joe she didn't know she was supposed to attend trade shows. Joe informs Olivia that as an editor she needs to see everything. Olivia suggests maybe she and Erin could have attended the trade shows together, but Erin says her own job keeps her schedule completely packed. Joe advises Erin that she is supposed to show Olivia the ropes and she should have told Olivia to go to the trade shows. Erin says she can only do so much. Joe tells Erin and Olivia he wants them to work together and their team will be stronger by collaborating.
Back at People's Revolution, Kelly tells Roxy and Whitney that the fight between them backstage at the fashion show was beyond a huge embarrassment. Kelly tells them she never works with friends, and they should seriously consider if their friendship is going to benefit either of their careers. As Kelly walks away, Roxy whispers to Whitney that Kelly didn't say one nice thing. Kelly overhears the comment and says they can call her controlling for wanting to be professional at the show instead of arguing. She tells Roxy and Whitney that they can go find another job if it happens again. After Kelly gets back to her desk to review bills from the trip, she asks about a charge for $200 from their room. Kelly says she is going to take the owed money out of their paychecks.