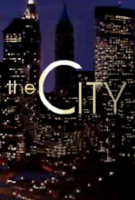 TV Info
---
Episode Premiere
November 03, 2009

Distributor
MTV

Genre
Reality

Show Period
2008 - 2010

Production Company
MTV


Synopsis
---
While sunbathing in Central Park, Whitney tells Roxy that Freddie invited them to his family's home in the Hamptons. Samantha offered to drive them there. While she is excited about the trip, Roxy says she feels like Samantha is competing with her for Whitney. Whitney thinks they just need quality time together. She changes the subject by adding that Harry will also be meeting them in the Hamptons, and the girls joke about the interesting dynamic the five of them will have.
At City View Racquet Club, Freddie and Whitney play tennis while talking about their upcoming Hamptons weekend trip. Whitney tells him she hopes Roxy and Samantha get along. When Freddie reminds her that Harry will join them before he goes to Nantucket, Whitney smiles as she says she can't wait to see him.
At Milk Studios, Joe Zee gives Olivia and Erin the rundown for the day's work. Joe tells them ELLE's upcoming personal style issue will have an article featuring the styles of different fashion bloggers. He tells Olivia to interview each blogger about their style and draw out their personalities. He reminds her to find out things the readers would like to know about the bloggers. Joe says they don't have a lot of time, but to make sure to ask all the right questions they'll need for the article.
While driving to the Hamptons, Samantha mentions this is the first time since Adam's barbeque that Whitney will hang out with Harry. Whitney tells the girls the last time she saw Harry, he tried to hook up with her. Roxy asks Samantha why she's never hooked up with Freddie, but she says she doesn't know. Roxy assumes Samantha must be wild and crazy since she is originally from a small town, but Samantha disagrees. After Samantha refuses to talk about the craziest thing she's ever done, Roxy tells one of her own wild stories. To Samantha and Whitney's surprise she describes getting drunk with a friend, going to a tattoo parlor, taking off all her clothes, and waking up with a weird tattoo on her crotch. The wild tale sets the tone for the rest of the car trip. The girls turn up the music, sing and dance in the car and Roxy hangs out of the car's sun roof.
Soon the girls arrive at Freddie and Harry's home in the Hamptons. The brothers greet them, and the group discusses their game plan for the night. Roxy says she can tell Harry is wild. She asks provocative questions like if the brothers are going to show them a good time, if there will be an after party and where the guys will be sleeping. Freddie and Harry answer her questions, but everyone jokes and laughs over how forward and suggestive she is acting.
Over at Milk Studios, Olivia interviews blogger Jane Aldridge of Sea of Shoes. Olivia asks about Jane's love of shoes, her stylish mother and updating her blog. Olivia thanks her and ends the interview. Erin, who was been observing, mentions to a coworker that the interview was too short. Olivia proceeds to interview Tommye Fitzpatrick, a blogger for Fashionologie.com. She asks how the blog got started, about her personal style and what trends she is seeing right now. Olivia tells Tommye that's all she needs and lets her go.
Olivia checks in with Erin to tell her the interviews are finished. When she repeats the questions she asked the bloggers, Erin is concerned, but Olivia says she has enough material and to call if she has any questions. After Olivia leaves, Erin tells a coworker they will have to do Olivia's job over. She wonders why Olivia asked about trends since their magazine tells the trends. Erin begins to re-interview each blogger.
Back in the Hamptons, Freddie and Harry talk about how wild Roxy is. Freddie tells Samantha he likes Roxy, but Samantha isn't as enthusiastic about her joining their trip. Meanwhile, Whitney and Roxy get ready to go to the club. Roxy tells Whitney she doesn't think Samantha likes her, but Whitney says they should give her the benefit of the doubt. Roxy says Freddie is nice, but worries he might have a false front. Then she remarks on how cute Harry is, and tells Whitney she can have her pick of the brothers.
The five go out to Lily Pond, a dance club in the East Hamptons. When Harry is alone with Whitney on the dance floor, he leans in and kisses her. Freddie confronts his brother and tells him to stop dancing with his girl. But Harry doesn't stay away and instead tells Whitney that Freddie has a girlfriend. A surprised Whitney asks why the girlfriend is never around. Harry says that's probably the way Freddie wants it. Whitney gets upset and leaves the club.
The next morning at Freddie's house, Whitney tells Roxy about Freddie's secret girlfriend. Whitney says it's shady that she had to hear the news from his brother, and wonders if Freddie asked Harry to say something for him. The girls decide that Freddie acts nice and turns on the charm, but he probably does this all the time and gets away with too much. Roxy says Freddie needs to learn a lesson, and they should call his girlfriend. Samantha comes in and the girls tell her Freddie is in big trouble.
At ELLE, Joe asks Erin and Olivia how the blogger interviews went. Joe is concerned when Olivia repeats the questions she asked the bloggers. He tells Olivia that the answers she got are lackluster, and he is surprised at her work since she did so well on the Fall A to Zee feature. He tells Olivia he doesn't know what they'll be able to pull from her interview. When Joe says they'll have to do follow up questions, Erin informs him she re-interviewed the bloggers after Olivia left. Olivia says it doesn't matter, but Erin tells her she wouldn't have had to stay and do Olivia's job if it was. Joe tells Olivia he has to depend on her, and he can't keep worrying about her getting what he needs. He leaves Olivia with a final warning: she's there because he believes in her taste, so don't disappoint him -- just do the job.
Back in the Hamptons, the girls join the boys at the pool. Roxy tells Freddie she isn't speaking to him. Whitney informs him that Harry told her about his girlfriend. Roxy tells Freddie he can't claim Whitney if he's already seeing someone. Freddie is speechless when Roxy tells him that he isn't treating Whitney well. Whitney tells Roxy that she doesn't need a mouthpiece but she agrees with Roxy. The girls load up their car and start their trip back to the city.