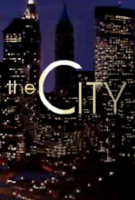 TV Info
---
Episode Premiere
October 27, 2009

Distributor
MTV

Genre
Reality

Show Period
2008 - 2010

Production Company
MTV


Synopsis
---
At People's Revolution, Kelly Cutrone tells her staff they will collaborate with ELLE Magazine to put on an event to raise money for the KiptonART Foundation. Longchamp, an ELLE advertiser, will host the event. Kelly tells Whitney and Roxy they will be collaborating with Erin and Olivia from ELLE. After, Whitney tells Roxy that her ex-boyfriend, Jay, has been calling and texting her. Whitney admits they hooked up the last time he was in town, but now she wants to leave Jay in the past. "I did it, and then I quit it," she says. Still, Whitney feels she owes it to Jay to explain that their hookup didn't mean anything to her. Roxy disagrees and reminds her that she's involved with Freddie now.
At ELLE, Erin gives Olivia details about the KiptonART Foundation benefit they will be working on with People's Revolution. Olivia mentions that she is friends with Kipton Cronkite and they may run into a former colleague from her days at Diane von Furstenberg who now works at People's Revolution. Erin instructs Olivia to direct the photographer and make sure they get great photos at the event. A smiling Olivia interrupts Erin and sums up the event as a cocktail party.
During yoga class, Whitney tells Samantha that Jay called her and wonders if he found out they brought Freddie to his apartment. When Whitney says she and Jay need to talk, Samantha tells her not to get involved. She advises Whitney to give Freddie a chance, and continued contact with her ex-boyfriend isn't fair to her new guy. After Samantha assures Whitney that she's okay with her dating Freddie, Whitney reveals that he's taking her on a fancy dinner date.
Later, Freddie and his father, Fridolin Fackelmayer, sit at a table at the restaurant. Freddie, who mentions he hasn't introduced a girlfriend to his parents in a long time, tells his dad that Whitney doesn't know he'll be joining them for dinner. Fridolin says the evening can be a dry run for a future introduction to Freddie's mother. When Whitney arrives, Fridolin introduces himself. He explains that he works in finance for a company that manages money. Whitney tells him about her difficulties finding investors for her clothing line. Fridolin tells Whitney it's not smart to throw money at a startup right now. Then Fridolin makes an early exit and leaves the two of them. Freddie tells Whitney having his dad there was awkward. Whitney asks him how soon he usually introduces girlfriends to his parents because she thought she was introduced too early. Freddie agrees this was a little too soon.
Olivia arrives at the Longchamp store in Soho for a pre-event walkthrough with ELLE and People's Revolution to meet Erin, Whitney and Roxy. Erin shows Whitney, Roxy, and Olivia where the bar and jazz band will set up and reminds them of the importance of raising money for the foundation. Then Erin assigns jobs -- Roxy will supervise the photographer, and Olivia will help since she'll know most of the guests. Erin says the girls can come to her if they have any questions, and Olivia adds that she's available to help as well.
Later that night, Whitney and Roxy are dancing to Beyoncé's 'Single Ladies (Put A Ring On It)' at their apartment while they get ready for the KiptonART Foundation benefit. Whitney tells Roxy that Freddie will be at the event then dishes on their awkward dinner date with his dad. She says the dinner was great but she kept thinking about how different his family is from Jay's. Whitney adds that Jay warned her about uptown guys like Freddie. She tells Roxy that Freddie knows Olivia, so it should be interesting to see how they interact at the event.
At the KiptonART Foundation Benefit, ELLE and People's Revolution join forces. Olivia greets Freddie as he arrives, while Whitney and Roxy watch him from afar. Kelly urges Whitney to make Freddie come to them, but Whitney sees Freddie standing alone and drags Roxy over to meet him. As soon as Roxy excuses herself from the couple, Freddie apologizes to Whitney for bringing his father on their date.
Across the room, Olivia introduces Roxy to the photographer and leaves her alone with no direction. Toward the end of the night a visibly annoyed Roxy tells Erin what happened. Erin tells Roxy that Olivia can either be a team player or be gone, and Erin will make sure of it.
The next morning at Whitney's apartment, Roxy tells Whitney what a nightmare Olivia was to work with. Whitney wonders how Olivia keeps a job and why Erin doesn't just fire her. Whitney says Freddie apologized for bringing his dad on their date, but Roxy says something about Freddie which concerns her. Whitney says even though Freddie and Olivia grew up together and are part of the same circle, Roxy shouldn't judge him. Whitney tells Roxy she's getting drinks with Jay that night to get closure.
Back at ELLE, Erin asks Olivia what happened at the event with the photographer and Roxy. Olivia says she told Roxy that supervising the photographer was Roxy's responsibility since she isn't in PR. Olivia knows the photographer and says she felt confident in his judgment. Erin says Olivia could have used her socialite connections to get them some great photos. Erin adds that ELLE doesn't want to come off as rude when working with another company. Olivia says it's Roxy's problem if she thought she was impolite.
Whitney meets Jay for drinks at Paris Commune in the West Village. She tells him how hard she's been working to get her clothing line up and running, and Jay says he's been busy with his record and touring. He says he heard Whitney brought a "Wall Street type" to his apartment. Whitney admits she did meet Freddie while Jay was away, and agrees it wasn't nice of her to bring him to Jay's apartment. Jay tells her to be wary of the socialite people like Freddie, but Whitney says she wouldn't be dating him if he wasn't good to her. Jay says he has a good feeling her new beau will give her grief later, but Whitney says it's her life. Jay tells Whitney he hopes she made the right choice and leaves her sitting at the restaurant alone.