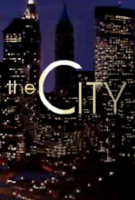 TV Info
---
Episode Premiere
October 06, 2009

Distributor
MTV

Genre
Reality

Show Period
2008 - 2010

Production Company
MTV


Synopsis
---
At ELLE Magazine, Erin briefs Joe Zee on the 'Today Show' segment about outfits for women on a budget. Erin explains that she asked Olivia to pull several options and sizes, but Olivia only came back with two outfits. She also reveals that when she tried to critique Olivia's choices, Olivia told Erin she could pull the items herself. Erin continues to explain that Olivia isn't used to hearing criticism and isn't a nice person. Joe says he wants to stand by his new hire and it is Erin's job to make it work.
Over at People's Revolution in Soho, Roxy arrives for her first day of work. After a warm greeting from Whitney, Roxy is told that there is a photo shoot that day. Kelly Cutrone arrives and introduces the girls to Ali Fatourechi, the client and creative director for the day's shoot. Ali asks the girls to bring clips so they can make the jeans fit better by clamping the extra material back on their petite model.
At ELLE, Joe gives Erin, Olivia and other employees the scoop on an upcoming personal style feature. Olivia suggests shopping at a new vintage store for items, but Joe tells her they need pieces that are more available, rather than one-of-a-kind pieces, to target ELLE readers.
Then, Joe tells the group that Erin has booked another morning show segment which compares real designer accessories to their inexpensive knockoffs. Joe asks Olivia to collaborate with Erin on the segment. Olivia agrees, and Erin explains that she wants a wide range of accessories to choose from this time.
Meanwhile, Whitney and Roxy arrive at the photo shoot. Kelly asks if they brought the clamps for the jeans, and the girls realize they have forgotten them. The girls help with the shoot, but the model does not move very much, even when Kelly encourages her to do different poses. Roxy tells Whitney she doesn't think the shoot is edgy enough, and Whitney says she should speak with Kelly before suggesting anything. Roxy forgoes Kelly and tells the client that the model should take her top off, and he agrees. Kelly overhears their conversation and, though she loves the idea, demands that Roxy inform her first when she has a suggestion.
Back at ELLE, Joe asks Olivia to go to Canal Street to buy fake designer handbags, watches and scarves for the morning show project. Olivia mentions that police are shutting down a lot of transactions and is concerned about the selections, but Joe thinks Olivia will be surprised by what she finds.
Whitney stops in at the Marchesa Design Showroom in Chelsea to see Samantha. Samantha asks Whitney how working with Roxy has been, and Whitney says she thinks Kelly and Roxy will get along well. She tells Samantha about how Roxy took over at the photo shoot. Whitney thinks Roxy still sees her as a little girl that people used to walk all over since Roxy knew her when she was younger and quieter. Whitney says she needs to make sure Roxy understands that she has changed.
After taking the subway to Canal Street, Olivia starts shopping for the fake designer accessories for the morning show segment. After popping in a few shops for sunglasses and watches, she comes across a man chanting designer names like Prada and Gucci. Olivia walks with the man and tells him which designer knock-offs she wants. After he comes back with her choices, Olivia carefully inspects the faux merchandise before finalizing her purchase.
At People's Revolution, Roxy and Whitney discuss what Kelly will say about Roxy's input at the shoot. Roxy thinks Kelly liked her suggestions and that she showed her passion for the job. Whitney agrees that Kelly likes initiative but reiterates that she should have given her idea to Kelly rather than the client.
Back at ELLE, Olivia shows Erin and Kyle, the Senior Accessories Editor, the accessories she bought. Erin says the bags she chose are great, but they need more variety in the types of accessories. Then, Joe comes in to see how Olivia's trip went. Joe praises her bag selections, but says he is concerned that they don't have enough items. Erin agrees with him.
As the two leave the room, Joe tells Erin he thinks Olivia did a great job. Erin disagrees and says they don't have enough accessories for the morning show models. Joe says he likes what he saw and points out that Olivia had said it was a difficult task. Erin says even so, she is left with an incomplete segment and they will have to change it to focus only on handbags rather than all accessories. Again, Joe says he thought Olivia did a good job.
Meanwhile, Kelly arrives at People's Revolution and talks to Whitney and Roxy about the photo shoot, which she says went well except for their "Brazilian bore" model. Kelly then tells Roxy that she did a good job and took initiative, but she needs to respect Kelly's authority when on the set. Kelly makes it clear that all suggestions should pass by her first. She also tells both girls that it was embarrassing to not have the clips at the shoot, and they need to bring what she asks. Kelly leaves and says to call her when the photos arrive. Roxy smiles and says at least Kelly liked it and things could have been much worse.