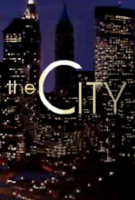 TV Info
---
Episode Premiere
March 09, 2009

Distributor
MTV

Genre
Reality

Show Period
2008 - 2010

Production Company
MTV


Synopsis
---
While hanging in the lobby of a movie theater, Jay starts telling Adam how excited he is about his upcoming tour. When Adam brings up Whitney, Jay explains that he hasn't told her yet. While Jay wants it to stay strong, he's going to be away for two months and wants to stay focused. Adam tells him that he shouldn't wait any longer to tell her because this could determine the future of their relationship.
At Diane von Furstenberg, Alixe Boyer calls a meeting with Whitney, Olivia, Elizabeth, and Emese to discuss their new project. With Fashion Week coming up, Alixe tells them that next week their international PR teams will be arriving and they will be presenting a global PR strategy plan to them. Emese continues by saying DVF's expanded handbag collection will be one of the major collections they use, then tasking Whitney and Olivia to give a presentation about the line and what it stands for, as well as how they will pitch it to the press. After Alixe and Emese leave, Whitney and Elizabeth discuss how nerve-racking presentations are but Olivia is confident and advises, "You just don't think about it. You just look above their heads."
At the Tamarama rehearsal studio in Chelsea, during a break from rehearsing, Jay starts talking to his band-mate Pottsy about their upcoming tour. Pottsy asks if he's spoken to Whitney yet about it, and when Jay says he hasn't, Pottsy insists that he do it as soon as possible and avoid what happened with his last relationship.
Jay meets Whitney for dinner at Felix Restaurant in Soho, where he tells Whitney he needs to talk to her about something. He explains that his record company called and wants him to go on tour. When Whitney asks when he first found out about this, he reveals that he's known since the Miami trip, but didn't say anything because he didn't want to ruin the trip. He goes on to tell her that he's due to leave in five days, but insists that he obviously wants to make the relationship work. Whitney agrees that she also wants it to work but she doesn't want to have to sit around wondering what he's doing or who he's with, to which he asks, "Why would you think that, you don't trust me?" Whitney then asks why he couldn't have just been honest about this from the beginning, and Jay replies that he's telling her now. Things begin to get heated as he questions why telling her sooner would have been better because she would have still been upset anyway for him going away. But she fires back that she's not pissed off he's going away, she's pissed off that he didn't tell her and now he's leaving in five days. After a pause, Whitney gets up and says, "I can't force you to be honest with me," and tells Jay he can find someplace else to stay tonight. Before walking out, she suggests, "Maybe you should call Danielle."
The next morning at Whitney's apartment in Gramercy, Whitney fills Erin in on the bomb Jay dropped on her at dinner last night. She's frustrated that Fashion Week is coming up and even though she should be completely focused on that, she now has this to deal with too. Whitney asks if she's overreacting, but Erin assures her that how she's feeling is totally legit. She begins to question whether he really even likes her or not and Erin tells her that she deserves better. Whitney then adds, "I feel like everything is crashing down on me right now, and I need to take some control."
At Diane von Furstenberg, Whitney tries to focus on work, starting to go over the handbag collection with Olivia. They try and look for the overall appeal of the handbags and why they were chosen to represent the Fall collection.
That night, Whitney meets up with Erin, Allie, and Samantha at Fig & Olive in the Meat Packing District, where Whitney has a chance to vent about her relationship with Jay. They all agree how insensitive and rude it is of him to have not told her until now, and suggest that she give him some sort of ultimatum. Whitney says that as much as she wants to stand strong on the issue, she finds herself constantly thinking about him, recounting the first night they met and went out together, and how she knew how much she liked him after that first night. The girls all discuss the fact that Whitney came to New York and was basically already in a relationship with Jay, so she really hasn't had a chance to experience the single life in the city yet. Whitney says that she at least wants to talk to him before he goes on tour.
At Diane von Furstenberg, Whitney goes over her notes before her presentation for the international PR teams. She tells Olivia how nervous she is, but Olivia stays confident and says just to think of it as any other project. Alixe opens up the meeting and turns it over to Whitney and Olivia to present the plans and strategy for the new handbag collection, stating that the spirit of the collection is that these handbags are the "accessible luxury."
Jay arrives at Whitney's apartment and they have a seat on the couch. Jay opens up by asking, "What's going on?" and Whitney explains that she feels like there are definitely things they need to work on in their relationship because she doesn't want to just throw away what they have. Jay says that he feels like he's constantly doing something wrong and doesn't think he should feel that way. He also questions if it's going to be the same way when he's on tour with Whitney not trusting him. Whitney points out how angry he sounds about it and he says that he's upset because of how dinner went, when she started rambling off about all these things she's unhappy with him doing and asks how they can have a relationship like that. Whitney says that they clearly live very different lifestyles and she's willing to work out their differences, but Jay says it seems like she's the one who has the problem most of the time. She feels like he doesn't listen to her, and Jay calls that ridiculous, saying it's no easier for him to be away from her for two months. He suggests that maybe she needs to be a little bit stronger because she is constantly coming to him with these problems, and she answers, "I don't want to be in a relationship with someone who thinks I'm a burden." Jay assures her that she means everything to him, but he just needs to be by himself for now. To which Whitney says, "So basically I just don't mean enough to you to try and make it work," Jay begins to tear up and insists that he cares about her so much, it's just the wrong timing. He finally gets up and walks toward the door and Whitney asks, "So that's it, you just walk out?" Jay mutters, "I'm sorry, Whit," and closes the door behind him.