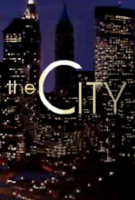 TV Info
---
Episode Premiere
March 02, 2009

Distributor
MTV

Genre
Reality

Show Period
2008 - 2010

Production Company
MTV


Synopsis
---
At Diane von Furstenberg, Alixe Boyer calls Whitney and Olivia into her office with an urgent request from the Creative Director of Elle Magazine, Joe Zee, for them to pull together some possible outfits for Jessica Alba to wear on the March cover of Elle. Alixe asks them to pull five or six things from Spring Runway that would be ideal for the cover, putting Olivia in charge and asking Whitney to help her with the pull.
Whitney and Olivia get straight to work on finding something that will really stand out for the cover shot. Olivia pulls a few things, pointing out to Whitney why they are cover material, and when Whitney pulls a colorful outfit that she feels is representative of the line, Olivia brushes it off as "too matchy, matchy." Olivia explains that because it's too much of the same thing, they won't use it for the cover. Whitney pushes to include the look, and finally agrees to keep it on the rack, just because it adds a little color.
At Erin's apartment in Gramercy, Erin greets Allie with a hug and Allie proceeds to tell Erin about moving out of Adam's apartment. Erin says she's really happy she can be there for Allie, and tells Allie she's more than welcome to stay as long as she needs. Allie thanks her and then talks about how she feels like this is a make or break moment in her relationship with Adam, but hopes this will make things better between them.
Whitney and Jay meet for dinner in Greenwich Village at Double Crown, where Jay asks how work is going. They both laugh when Whitney replies, "Olivia was Olivia." Whitney asks Jay how the apartment hunt is going, and Jay explains that his first plan of attack is to feel things out and call a few people. Whitney reiterates the fact that he's more than welcome to stay with her but points out that she has never lived with a guy before and that they're clearly not ready for this to become permanent. Jay respects her terms, and they both agree that the situation is temporary.
In the Meat Packing District at Diane von Furstenberg, Whitney and Olivia meet Alixe and Emese, the Director of Public Relations. Alixe shows them the first draft of the Elle cover shoot, with Jessica Alba posing in the outfit Whitney picked out. Emese asks them, "Which one of you guys pulled the winning look?" and Olivia credits herself as having pulled the jacket, and Whitney with pulling the shirt. Whitney looks completely shocked as Olivia proceeds to comment on how well the colors of the outfit work. Alixe then tells the girls that they are going to host a luncheon to celebrate the cover, tasking the girls with putting together a guest list. Before they go, Alixe adds, "Olivia, I know you spear-headed the project, you did an excellent job," to which Olivia graciously tells her that means a lot.
Later that night, Whitney meets Erin, Allie, and Samantha at Rayuela on the Lower East Side, where Whitney fills them in on the latest at work; how she pulled the outfit that was used for the Elle cover shoot, but Olivia "totally took credit for it." The girls are completely disgusted, and Whitney seeks their advice as to whether she should confront her bosses or Olivia. Erin suggests that she start playing dirty, but Allie says that she's learned what type of person Olivia is, so now she knows for the future and it's probably not worth starting drama. The conversation turns to Whitney's living situation with Jay, and Erin jokes that he better at least be returning it in sexual favors... "You're gonna live here, bitch, you gotta work for it." Whitney hesitates uncomfortably, and then explains that she's having some issues with the relationship, saying that he comes home at 5:30 in the morning, the intimacy and the passion seem gone. Allie sums up that Jay is a rock star and he's going to live a rock star life and that's not going to change.
At Pink Elephant in Chelsea, Jay meets up with Adam where they fill each other in on their respective love lives. When Adam asks how living with Whitney is going, Jay replies, "The one good thing about living with her, I don't really need to take her out so much," to which Adam laughs, "Cheap date." When Jay comments on Allie moving out, Adam answers him with a simple, "Dude," and they agree to stop talking about their girlfriends for the night. Jay spots his ex-girlfriend, Danielle, and says hello, asking how long she'll be in New York. She tells him two days, just to chill, and then Jay asks, "Are you ready to get out of here?" She smiles and says, "Of course."
The next day, the Elle Cover Luncheon is in full swing at Diane von Furstenberg. Alixe pulls Olivia aside and tells her how pleased she is with the luncheon and the cover. Olivia says excitedly, "I pulled that look," going on to say that she considered what Joe Zee likes and what Jessica Alba likes and that she just knew the look would work. Diane von Furstenberg and Joe Zee both come over to admire the cover and congratulate Olivia on what a great job she did. Whitney joins them, just in time to hear Olivia repeat that she pulled that look and receive further congratulations, making Whitney even more frustrated.
At Joe's Ginger in Chinatown, Whitney tells Jay about the luncheon and how she was about to have it out with Olivia for taking credit for the Elle cover. Jay gives an exaggerated sigh and says he's tired because he was up until six in the morning. When Whitney wonders what he could be doing until so late, he responds, "Binge drinking."
The next morning, Whitney meets Allie at Amy's Bread. Allie starts by telling Whitney that she knows that this isn't what she wants to hear right now, however, Adam slipped up and mentioned that Jay's ex, Danielle, was with them the other night. Whitney explains how it makes perfect sense because of how he was acting at dinner the other night -- she knew he was out late but she didn't know who he was with. After a long pause, Whitney says, "I'm so over all of this, you know?"