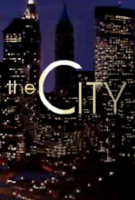 TV Info
---
Episode Premiere
February 23, 2009

Distributor
MTV

Genre
Reality

Show Period
2008 - 2010

Production Company
MTV


Synopsis
---
At One Management, Erin tells Allie how excited she is for the Miami trip. Allie says she can't go because she has a photo shoot for Nylon magazine -- it's a sexy photo shoot with a guy. Erin asks if Adam is cool with her shooting with other guys and Allie explains how he always gets a little bit jealous, but who really cares right now. Allie goes on to tell Erin about how connected Adam is down in Miami and warns Erin to be prepared because Adam and Jay are so crazy down there.
Whitney, Erin, Adam, and Jay arrive in Miami at the Fontainebleau Resort in South Beach along with Jay's band mate Pottsy, and his girlfriend Jess. Everybody heads down to the pool, where Erin asks Whitney how things are going with Jay staying at her place. Whitney fills the girls in, saying that she's not ready for it to be too serious so she gave him two weeks, but she figures they'll at least get to know each other better in that two weeks. Meanwhile, the guys hang in the pool, joking about how Jay moved in with his girlfriend because Adam kicked him out in favor of Allie. The guys talk about all the temptation in Miami, and Adam asks, "What, are you counting me out?"
The girls continue their conversation, and Whitney brings up Jay's ex-girlfriend Danielle, who Jay had been rumored to go home with, and how she apparently lives in Miami. They talk about how she was obsessed with Jay, but Whitney shrugs it off and says all that was before they were together.
Back in New York at Industria Superstudio, Allie has her photo shoot for Nylon magazine. During a break, the male model Allie's doing the shoot with asks what she's up to after this, and suggests that maybe they grab a beer, or even a Snapple. Allie laughs, "A Snapple? That's kinda weird, I have a boyfriend." The guy explains that he's a gentleman, or at least tries to be, to which Allie asks, "Try but fail?"
In South Beach, everybody heads out to a club called Liv. Jay looks around and spots his ex-girlfriend, Danielle, with a new guy. He assures his guy friends that he doesn't care, then walks over to Danielle to say hello and tells her she looks as if she's got a new boy. She says she doesn't, she's single. He goes on to bring up the time they saw each other in New York when they went home together, and explains that it put him in a really awkward situation.
Across the club, Whitney and the girls see Jay and Danielle talking. Erin says, "I hate that. The world is so small; you can't even get away from exes."
Later, Danielle introduces herself to Whitney and apologizes for all the drama. Whitney shrugs it off. Jay approaches Whitney afterwards and asks, "What was that like?" He then goes on to reaffirm that there's nothing to worry about because nothing happened between him and Danielle. Jay tells Whitney that the most important thing is that she trusts him, but Whitney says if he didn't do anything wrong, then he wouldn't care. Meanwhile, Erin takes notice of the growing number of girls surrounding Adam.
At Industria Superstudio, Allie receives a phone call from Erin, telling her that Adam is surrounded by girls and being really flirty and she doesn't know what to make of it. Allie asks her to keep an eye on him.
Back at Liv, Whitney and Erin comment on what a "little devil" Adam is, as they watch him talk to one of the many girls near him.
After the Nylon photo shoot wraps, Allie tells the guy that she just might have to take him up on that drink, and they leave the studio together. When he asks what changed her mind, she says, "Long day, I guess."
At Whitney's Apartment, Jay and Whitney discuss the trip, and Jay apologizes again for the whole Danielle thing. Whitney didn't really understand that whole situation and thought it was weird that Danielle was at the club. Whitney goes on to express that she trusted him and didn't feel that he had to go overboard to justify himself, but then points out that sometimes when people over-justify themselves that can mean they're trying to cover something up. Jay counters that it may mean they just want to put something behind them. Whitney says she's starting to feel really sick, the conversation is making her nauseous. Jay tells Whitney that it all comes down to whether she trusts him or not, and Whitney replies that she does, but just doesn't want to be played for a fool.
Uptown at Bergdorf Goodman, Samantha and Erin meet up for lunch where Samantha asks her about Miami. Erin says they had so much fun and gives Adam "Mr. Playboy" the "booby award" because of all the girls surrounded him at Liv. Erin tells Samantha how she'd called Allie to tell her what Adam was up to. Samantha and Erin hope Allie listens to what they're saying instead of Adam.
Adam meets Allie at 10 Downing with roses. When he asks how her job went, she tells him it was good until she got a call from Erin, giving her a heads up about how Adam was acting in Miami. Adam argues that "Erin's one to talk, she's got three different boyfriends," but Allie says Erin's just trying to keep an eye out. Adam doesn't see why he has to be scrutinized over everything he does and says she has to trust him. Allie says that she always has, but he's making it really hard. Allie goes on to tell him that she thinks it might be best that she move out -- she's already started looking for her own place. Adam feels like he's losing her and asks, "Why can't everything be the same how it was?"
The next day while shopping at Opening Ceremony in Soho, Whitney tells Jess about her conversation with Jay, and says that she's not sure if she can handle the whole Danielle thing. Whitney prods Jess to share her perspective on Jay since she had lived with him for awhile. Jess hesitates at first, unsure of whether she's crossing the line, but then explains that Jay's an "interesting" guy, he has a temper and is sometimes less than trustworthy, then points out, "There's always something with Jay."