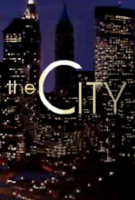 TV Info
---
Episode Premiere
February 16, 2009

Distributor
MTV

Genre
Reality

Show Period
2008 - 2010

Production Company
MTV


Cast and Crew
---
Main Cast
Additional Cast
Allie Crandell
Duncan Davies
Nevan Donahue
Synopsis
---
At Erin's Gramercy apartment, Whitney gives Erin the low down on Jay's living situation. Allie had moved in with Jay and Adam temporarily but had yet to find her own place. They move on to discuss tonight's party at Smooth's apartment, a friend of Adam and Jay. Erin tells Whitney that Duncan is arriving tonight, she's nervous about seeing him now that JR has re-emerged. Erin laughs and says that she wants to have her cake...and eat it too!
Whitney, Olivia and their co-workers gather at the Diane von Furstenberg offices for a holiday party. A co-worker, Natalie asks Whitney and Olivia whether they know all the names of the magazine editors. Olivia quickly raises her hand and says, "I do!" Whitney tells the table about the time she unknowingly told the editor of Vanity Fair that he shouldn't be sitting in his own seat -- she explains that it's so hard to know everyone's face to their name. As she finishes the embarrassing story, Diane von Furstenberg addresses the room and wishes them all a happy New Year. After the speech, Whitney tells Olivia about the party tonight and Olivia warns her not to get "overly drunk and fall on her face." Whitney thanks Olivia for the tip as the rest of the table chuckles.
At Once Upon A Tart in Soho, Adam tells Allie that Jay's asked whether she's found a new place to live. Allie is a little taken aback and tells Adam that if he doesn't want her there, then she needs to leave, after all, it was supposed to be temporary. Adam attempts to dissuade Allie by telling her how much he loves waking up next to her everyday and couldn't imagine living without her.
Erin and Duncan arrive at Smooth's extremely packed loft. After passing through the bouncers and the velvet ropes, Duncan comments that it feels like a club. Shortly there after, JR arrives at the party -- Erin is too busy smooching with Duncan to notice his arrival but he doesn't go unnoticed by Whitney who gasps, "Oh my god!" After JR introduces himself to Duncan, he turns his full attention to Erin while a clearly annoyed Duncan looks on. Finally reaching his breaking point, Duncan pulls Erin away to tell her that he doesn't like that she and JR hang out while he's not here. Erin tells Duncan that she's with him now and not JR but the 18 year old in her still loves JR. Duncan thinks that Erin needs to put that 18 year old behind her.
The next morning, Olivia opens her living room blinds and wakes up Nevan, who's been sleeping on her couch. After observing her apartment's state of disarray, Olivia asks Nevan to help clean up - after all, she has enough to deal with. As Olivia prepares to leave for work, she asks Nevan to be "productive." After they hug good bye, Nevan tells Olivia he's going to use her laptop to look for a place but as soon as Olivia is out the door, Nevan goes back to sleep.
Meanwhile, Jay meets up with Adam at Il Bastardo to discuss their living situation. Jay asks whether Allie has found a place. Adam begins to tell Jay that he's been thinking about taking the next step with Allie. Jay knows where Adam is going with this conversation and he thinks it's "garbage" -- Allie was staying for 2 weeks and now it's been 4 months. Jay tells Adam that he and Allie shouldn't live together, as he's noticed them bickering more and more each day. Adam disagrees and blames the increased bickering on Jay being the third wheel in their apartment. The conversation comes to an end as Jay gets up to leave -- "Happy New Year!" he says sarcastically as he makes his exit.
At Erin's Gramercy apartment, Erin prepares coffee for herself and Duncan while recapping the previous night. Duncan says that he had a good time until JR showed up. Erin joins him on the couch and explains how confused she feels about their relationship. Duncan doesn't want to be a part of some love triangle and wants to know that he can trust Erin when he's not in town. Erin insists that she can be trusted but Duncan doesn't seem so sure -- "It doesn't feel right", he says. Erin reiterates that she's just confused and has some things that she needs to work out. Duncan agrees but in the meantime, he's got a flight to catch. After he leaves, Erin falls onto the couch in tears.
The next day, Olivia tells Nevan that he needs to "pull it together" and hands him a folder of apartment listings to check out. Olivia's disappointed that after yesterday's discussion, Nevan didn't do anything.
New Year's Eve has finally arrived -- Erin and Whitney enjoy a pre-party cocktail at Whitney's apartment while discussing Erin's single status. Erin hopes that she doesn't drunk-text Duncan and make an idiot of herself. Whitney suggests deleting Duncan's number from her phone but Erin decides against it, determining that the "best way to get over a guy is to get under another one!"
The New Year's Eve celebration is in full swing by the time Whitney and Erin arrive at the party. Jay makes his entrance only moments later and greets Whitney and her friends, while Adam takes the opportunity to give Allie a tour of the apartment. When Jay asks about Duncan, Erin tells him that Duncan broke up with her. Jay assures her that Duncan will be thinking about kissing her at midnight.
Meanwhile, in another room, Allie asks Adam whether Jay secretly hates her. Adam tells her that Jay was pretty pissed. Allie replies, "He'll get over it."
Back on the other side of the party, Jay tells Whitney and Erin that Adam has asked him to move out. After Whitney gets over the initial shock, she asks Jay what he wants to do. Jay tells Whitney that in the worst case situation, he would ask to stay at her place for a bit. Before Whitney can answer, the count down to 2009 begins. 3...2...1... Happy New Year! As Whitney and Jay along with the other couples in the room enjoy their New Year kisses, Erin is alone staring at her phone. As soon as Jay and Whitney notice, they pull Erin into a group hug, where she busts into tears - Duncan hasn't called. After consoling Erin, Jay expresses to Whitney his concern about his uncertain living situation. Whitney tells Jay that if he really needs a place to stay, obviously, she would be there for him.
The next morning at Whitney's apartment, Jay and Whitney discuss his resolutions for 2009 -- including less partying and putting more energy into music. Jay asks Whitney whether she's going to look after him during his short stay... like cook dinner and make him "lovely cupcakes." As Whitney raises her eyebrows, Jay assures her that they'll make it work.