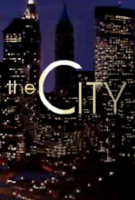 TV Info
---
Episode Premiere
February 03, 2009

Distributor
MTV

Genre
Reality

Show Period
2008 - 2010

Production Company
MTV


Cast and Crew
---
Main Cast
Additional Cast
Allie Crandell
Kelly Cutrone
Scott Lipps
Synopsis
---
Whitney, Allie, Erin and Samantha go out for dinner at Delicatessen. Erin comments on how envious she is of the girls' careers -- with Allie as a model, Whitney working for DVF, and Samantha at Bergdorf. She's tired of doing the hostess gig and wants to figure out her career path. Allie tells Erin that her manager at One Management, Scott Lipps, is always looking for new and exciting people and offers to pass along Erin's resume. Then, Whitney invites the girls to Kelly Cutrone's birthday party. Samantha can't attend but Erin and Allie are up for a girls' night out.
Erin has an interview with Scott at One Management. Her poise and confidence impress Scott and he offers Erin a production coordinator position. Erin is excited about the new gig, since it combines her two loves: fashion and music.
Before heading over to Kelly's birthday party, Erin, and Allie join Whitney at her apartment. Whitney warns them that Kelly is a very "in your face" type of person and will "tell it like it is." Allie tells the girls that she likes people like that.
The girls head over to Southside Nightclub for the birthday party. As they get seated in a cozy booth, Kelly stops by their table and Whitney introduces the girls. Allie immediately tells Kelly that she's heard how honest Kelly is and asks, "what do you think of the outfit?" Kelly responds, "I like you...but I don't like your leggings." Everyone laughs until Kelly leans in and asks Allie if she is "okay." When Allie doesn't understand the question, Kelly adds, "you seem so skinny." Allie seems a little taken aback but tells her, "it's not like that." Kelly seems concerned but leaves the table telling the girls that she's going to DJ.
As Kelly makes her exit, Erin's ex-boyfriend, JR, emerges from the crowd and heads over to the girls. After he's introduced to the table, Whitney and Allie escape to the dance floor. Erin and JR are both all smiles as they catch-up.
Whitney, Kelly and Allie rejoin Erin and JR. Kelly tells Allie that she seems "so skinny" and offers to help her. Having enough of Kelly's comments, Allie abruptly leaves the bar. Whitney catches up with Allie on the street and tries to console her. At this point, Allie doesn't understand how Kelly could say those things when she doesn't even know her.
The next morning, JR is getting dressed at Erin's apartment. They both comment on what a great time they had the night before and how they hope to connect again soon.
Later at Whitney's apartment, Whitney and Erin talk about the previous night. Erin is gushing about running into her first love, JR, when Allie drops by for a visit. Whitney and Erin compliment Allie for having such thick skin. Allie says that she's healthy and happy just the way she is. Whitney thinks that's all that really matters.
At Erin's first day on the job, Dan, a model booker at One Management, chats with her and gives her a few tips to get started. Scott joins them and warns Erin that it will start to get pretty chaotic especially with Fashion Week on the horizon. He then invites her to the agency's dinner party, scheduled to take place later that evening.
Allie and Adam arrive at the One Management agency party to find Erin and Jay already there and the party in full swing. Shortly after their arrival, Kelly Cutrone makes an entrance. After a brief greeting, Kelly apologizes to Allie for upsetting her. Allie brushes it off and asks Adam why Kelly would be at her agency's party. Adam offers to confront Kelly but Allie thinks that if anyone should, it should be her. However, Allie goes on to say, she doesn't want to behave unprofessionally in front of her manager, Scott. Meanwhile, Kelly comments on the abundance of food on the table saying, "the good thing about going to parties with models is that no one eats."
At DVF, Whitney fills Olivia in on Kelly's comments about Allie's weight. When Whitney says that she might talk to Kelly about it, Olivia tells her that she should let it go.
Allie and Adam go grocery shopping at Dean & Deluca's. Adam wishes Allie would have let him say something to Scott about the situation. But Allie doesn't want to get Scott involved and knows she's healthy, and that's all that matters. Adam doesn't understand why Whitney would confide in someone like Kelly.
Whitney drops by People's Revolution to visit Kelly and apologize for running out of her birthday party. Whitney tells Kelly that Allie was hurt by the comments made about her weight. Kelly wants to be sorry for what she said, but she's not. According to Kelly, the truth "doesn't always come like a shiny blue bird on someone's shoulder -- the truth hurts."