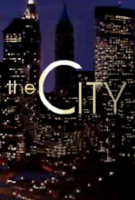 TV Info
---
Episode Premiere
January 19, 2009

Distributor
MTV

Genre
Reality

Show Period
2008 - 2010

Production Company
MTV


Cast and Crew
---
Main Cast
Additional Cast
Catarina DeBarros
Nevan Donahue
Synopsis
---
Jay and Whitney have dinner plans with Adam and Allie. While Whitney and Jay wait for them at the restaurant, Jay briefs her on Adam and Allie's relationship and how instantly they had a spark. He also tells her that Allie is originally from Sacramento. Whitney finds comfort in Allie being a fellow Cali girl. When Adam and Allie arrive at the restaurant, Allie talks about how demanding her modeling career is and that she has to travel tomorrow for a Diesel photo shoot. Allie asks Whitney if she would keep an eye on Adam while she's away.
Whitney and Erin take a stroll in Central Park. They discuss Adam and Erin's relationship. Erin is concerned that Adam might misbehave while Allie's away. Whitney thinks that although Allie has asked her to keep an eye on Adam, she doesn't want to be in the middle of their relationship and feels torn.
Olivia and Nevan go to the Mike Weiss Art Gallery in Chelsea. Nevan expresses that he needs to find a stable job that will give him a balanced day-to-day routine. He contemplates getting a nightclub job in the East Village but realizes that his social lifestyle may not be conducive to such a job. He's realizing that he had a pretty cushy life with all of his finances being taken care of, but Olivia reassures him that the lifestyle will come back if he just gets a job!
Jay, Adam and their entourage head out to Cain nightclub for a boys' night out. Jay admits that they could really get in to some trouble. Shortly after, Samantha and her friend Catarina join the boys. After some casual flirtations exchanged between Adam and Catarina, Jay suspects that there might be some repercussions from tonight's festivities.
The following morning, Whitney, Erin and Sami meet up for brunch at Lyric Diner in Gramercy. Sami gives the ladies the scoop on what happened the night before at Cain. From what she heard, the party continued on at Adam and Jay's apartment until 8 in the morning. Suddenly, Sami gets a text from a friend saying that Adam and Catarina made out last night! Everyone at the table is shocked.
Whitney and Jay go for a walk at Madison Square Park. Whitney tells Jay about Sami's text at brunch. Jay is quick to defend Adam and can't picture him doing something like that. Jay has his suspicions that someone is starting a rumor to cause drama and feels bad for his buddy Adam.
Adam and Jay meet up at Bacaro in the Lower East Side for dinner. Jay tells him that Whitney heard a rumor about him and Catarina kissing after they left Cain. Adam denies anything happening and blames the rumor on the "shady chickies" in the city. Jay advises that he should put an end to the rumor by telling Allie about it tonight.
Later, Adam picks up Allie at the airport. After a quick embrace they hop into the car and head home. After a quick chat about her flight, Adam tells her that he and his friends went out and that there is a rumor that he kissed a girl. At first she seems a bit dejected but then seems frustrated as she doesn't understand why someone would want to make up a story like that. Adam agrees and wants the drama to end. He plants a kiss on her hand and tells her that she can trust him.
Back at Olivia's apartment, Nevan arrives to for what seems to be an extended stay. She immediately states her ground rules for her apartment: no girls without her permission and no "ugly" sneakers in the apartment. Then as she's just about to head out, she attempts one more plea for Nevan to find a job, but Nevan muffles under his breath that it's not going to happen.
Whitney, Erin, Sammy and Allie do brunch at Cafeteria. Before Allie arrives, they talk about the rumored kiss between Adam and Catarina. When Allie shows up she talks about her frustration with the situation. Whitney consoles her and Allie says she is lucky to have her in her life. They part ways and Allie calls Adam and asks him to meet her immediately.
It starts to rain as Allie waits for Adam outside Cafeteria. When Adam shows up, Allie starts crying and tells him how confused she feels about the whole situation. She hates that whenever she's out of town, he goes out and has a crazy boys' night out with girls she doesn't know. Adam tries to console Allie by apologizing profusely and promises that he will never put her in this situation again.