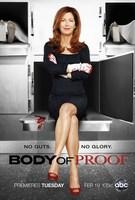 TV Info
---
Episode Premiere
December 06, 2011

Distributor
ABC

Genre
Drama

Show Period
2011 - 2013

Production Company
ABC Studios


Cast and Crew
---
Director
John Putch
Screenwriter
Matthew V. Lewis
Main Cast
Additional Cast
Nathalie Kelley
Charles Malik Whitfield
Jeff Yagher
Robert Irvine
Chrishell Stause
Michael McGrady
Synopsis
---
Money falls from the sky with one of the C-notes stained with blood. That's because there's a dead guy in the apartment from where over $50,000 in cash literally went out the window. Walter Brown looked like he lived a simple life before he was killed. Judging by the substantial amount of bruising on his body, Megan believes his murder was very personal.
Walt Brown worked at a coal-fired power plant for 20 years. Of course, that was before he won $50 million in the lottery. The victim's former coworkers say Walt was a great guy. Dave Stackhouse says his old friend generously treated his work pals to a week in Bermuda. The victim's cousin was a little resentful because he happened to miss playing the lotto the day Walt won. That doesn't mean he wanted him dead.
Walt started living a pretty fast life after winning big bucks. Lots of people came out of the woodwork for a handout. Justine, Walt's event planner, shows Peter and Bud into a demonstration her boss sponsored with top chef Leon Gould, who happens to have a knife that matches the murder weapon. But the guy's no killer. He was actually worried about Walt, as he seemed to be acting unlike himself.
Dave Stackhouse also says Walt wasn't himself. They got into an argument after his old friend missed his son's birthday party. That never happened before he won all that money. Megan realizes that Walt had a tumor on his adrenal gland causing his system to flood with hormones which made his moods erratic. The guy didn't change because of the money. Walt changed because he was sick.
Sam does some pretty nifty bike riding during the pursuit of a suspect driving Walt's missing motorcycle. The driver is the victim's event planner, Justine, who was also the instant millionaire's lover. But she's no killer either. Megan finds a knife fragment was carried down the aorta and lodged in the femoral artery. The epoxy glue found on the blade leads the team back to Dave Stackhouse as a suspect.
Dave denies killing his friend. Megan realizes that he suffers from a pinched nerve that comes from hunching over a welding torch for years. Dave didn't have the arm strength to make the fatal knife thrust that killed the victim. Bud and Sam aren't convinced. A bruise on Dave's midsection verifies his story that the victim impaled himself as his friend was trying to control his erratic behavior. Megan says Dave was the only person who cared about Walt enough to realize that something was very wrong. Case closed.
Bud has been stressing about the high cost of college headed his way in about 18 years, so Sam buys him a lottery ticket. He actually wins 20 bucks! In other news, Peter has been trying to keep things professional with Dani during office hours. That doesn't last once she pulls him away for a passionate kiss. The quick liplock temporarily takes Peter's mind off the fact that he just got a letter that reveals the name of his birth mom.
Ethan is tasked with talking to the family of a young girl who died after a simple operation. He is completely unprepared to deal with the human element associated with his job. Ethan also has growing pains while questioning the doctor who treated the patient in the hospital. He makes it up to Kate by realizing a second death is related to the first. They determine that contamination of ventilation units caused two deaths. Thanks to Ethan and Kate, there won't be a third.
Lacey has been making pricey purchases on the credit card her mom gave her for emergency use only. So Megan puts her daughter to work at the office. She learns a lot more than paperwork. Lacey joins Ethan as he is finally able to give the dead girl's family some answers. Lacey also provides some closure for the family's other daughter by presenting her with a locket with a picture of her sister inside. She used her own money to purchase the keepsake. This makes Megan very proud.