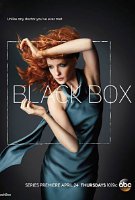 TV Info
---
Episode Premiere
May 22, 2014

Distributor
ABC

Genre
Drama

Show Period
2014 - 2014

Production Company
Bold Films, Sierra-Engine Television


Cast and Crew
---
Director
Eric Stoltz
Screenwriter
Oahn Ly
Main Cast
Kelly Reilly as Dr. Catherine Black
Ditch Davey
David Ajala
Ali Wong
Laura Fraser
David Chisum
Siobhan Williams
Terry Kinney
Vanessa Redgrave as Dr. Hartramph
Additional Cast
Aja Naomi King
Tasso Feldman
Alex Hernandez
Audrey Esparza
Synopsis
---
A close friend comes to Bickman at the Cube after her husband, Jacob Meyers, gives away his car, liquidates his assets, and turns over his penthouse to his maid. During an examination with Catherine, Jacob reveals symptoms of a centuries-old condition called Jerusalem Syndrome.
Jerusalem Syndrome happens when people change after visiting holy sites like the Wailing Wall. It's usually a temporary thing, but Jacob has been affected for over three weeks. His powerful new faith even allows him to make a blind man see. Actually, it was a treatment at the Cube that opened the guy's eyes. Jacob still thinks it was his doing.
Test results indicate that Jacob has nothing wrong with him, but it's obvious that something is. He's been having seizures that make it feel like God is with him. He doesn't want to lose that feeling even though repeated seizures will eventually cause severe brain damage. Once he does receive treatment, he's back to his old non-religious self-though he does miss God a bit.
Owen tells Dr. Reynaud of a treatment that could add several years to his life. This is great news. Reynaud has reconciled with his son and is looking to spend as much time possible with his 3-year-old grandson. Unfortunately, his condition takes a turn for the worse. He's going to die before he can get the new treatment. It's going to happen very fast.
Catherine and Owen use unconventional methods to help Dr. Reynaud deal with his crippling fear of death so that he can be at peace in his final days. It involves a drug that leads to profoundly spiritual awakenings. The treatment delivers as promised. Reynaud is at peace. His son is at his bedside when he dies.
Lina discovers the joy of a cronut before engaging in a different kind of joy with her new plumber boyfriend in her secret room at the Cube. Too bad she won't give him the real date he desires. Something holds her back. We don't yet know what.
Catherine shares a moment of tenderness with Esme when she turns to her for help with winning over the heart of a boy. Esme and the young man are both caught by Joshua after having smoked some weed. Catherine is called to have a talk with Esme. Too bad she's feeling the effects of the drug Will unwittingly put into the hot chocolate they both enjoyed. They both experience the same type of hallucinations Reynaud was having. News of Reynaud's death has Catherine heading into a church where she seems at peace as well.