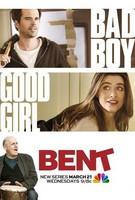 TV Info
---
Episode Premiere
March 28, 2012

Distributor
NBC

Genre
Comedy

Show Period
2012 - 2012

Production Company
Universal Media Studios


Cast and Crew
---
Director
Jesse Peretz
Screenwriter
Erin Ehrlich
Main Cast
Additional Cast
Synopsis
---
The construction crew is movin' and a groovin' a little too early in the morning for Alex's taste, so she abruptly pulls the plug on their radio. Pete's claims to know why Alex's really in a funk. Her birthday is coming up, and she's afraid no one will be getting her anything nice. Pete offers to remove the gloom by finishing the kiss they almost had last week. After Alex passes on that opportunity, Pete moves in with suggestion number two: a big party! Alex, again, isn't interested.
The crew is outraged that Ben has installed a light switch in the kitchen without their permission. They demand restitution in the form of putting a parking boot on his car. Before they can place the boot, the crew spots Ben in a compromising moment with another woman. Confident this can get Ben out of the picture, Pete videos the encounter and marches in to Alex's office to show the footage... If only he could get a Wi-Fi connection! Clem recorded the movie in HD and now the file is too large to play.
Despite Pete's "moment" coming five minutes later than expected, Alex confronts Ben after finally seeing the clip. Expecting to find a man begging for forgiveness, Alex is shocked to find Ben freely admit to the other relationship. Ben excuses it by saying Alex and he had never had the "exclusive" talk and assumed there wasn't a problem in seeing other people. Alex can't decide whether to be mad at Ben or herself for getting blindsided with this technicality.
Pete is waiting at Alex's house to be the crying shoulder as Alex enters to explain the "it wasn't cheating because we weren't exclusive yet" card. Instead of breaking up with Ben, he's taking Alex out for her birthday now that they are officially exclusive. Pete is stunned by this turn of events. Alex adds if she and Pete had "done it" the other night, it wouldn't have been cheating either. None of this makes Pete feel any better.
Meanwhile, Charlie has been making up excuses to avoid going to school. Walt and Screwsie discover a girl in her class has been bullying Charlie about her father being in jail. This girl has gone so far as to create fake photos of Charlie in orange prison jumpsuits and post them on Facebook. Walt notes, "Wow, those 47 'likes' have to hurt."
Alex and Ben come home from their romantic dinner and it looks like tonight is finally their night for sex until they enter the front door... Surprise! Pete's invited all their friends over for a big birthday party. Ben has had enough of Pete's interference, and they go upstairs to duke it out in Alex's room. Pete is not afraid of "Dartmouth's finest." Before they can come to blows, Pete notices the decor of Alex's room says anything but sexy rendezvous: stuffed animals, half-eaten muffin, clothes thrown about. Alex grows less bothered they're fighting and more annoyed they're analyzing her room.
During the party, the school bully spray-paints "Jailbird" on Charlie's yard. Alex heads over to the girl's house to talk to her parents. Alex is about to knock when an egg flies over her head and hits the door. She turns around as another one flies by. Pete has brought the party to the bully's house, and they decided egging her house was a better idea than talking. Against their normally reserved instincts, Alex and Charlie cathartically throw the last two eggs themselves.
Afterwards, Pete is feeling really confident about having thrown the birthday bash and making Charlie feel better. Pete tells Alex he'd like the party to keep going, but Alex decides she's going to party with Ben on her own and leaves Pete outside. The next morning Ben leaves the house smiling like the Cherish Cat... that is until he sees Pete's put a parking boot on his car.